10 Things You Didn't Know About Darkseid
The terrifying tyrant of Apokolips is as ruthless as he is mysterious...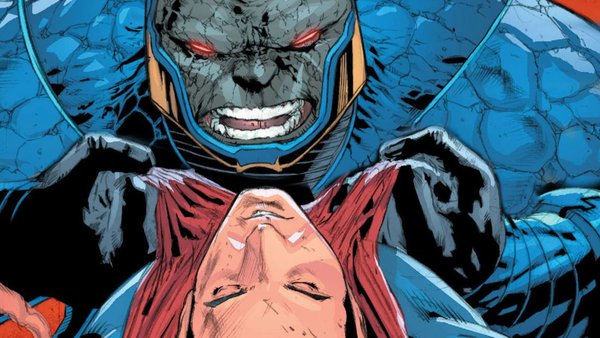 In the pantheon of DC villains, non stand taller than the lord of Apokolips, Darkseid.
While originally starting off as a villain in Jack Kirby's New Gods, Darkseid has since evolved into a mainstream villain most famous for his bouts with Superman, thanks to his appearances in Superman: The Animated Series.
But as a result of that shift, a lot - and I do mean a LOT - about this guy has completely fallen to the wayside. There's just not a lot that people know about Darkseid, even basic lore stuff. Fortunately, I'm here to fix that.
From fundamental lore details to funny little tidbits, these are the many overlooks facets to one of the greatest supervillains in comic book history.
10. He Has Children, All Of Whom Hate Him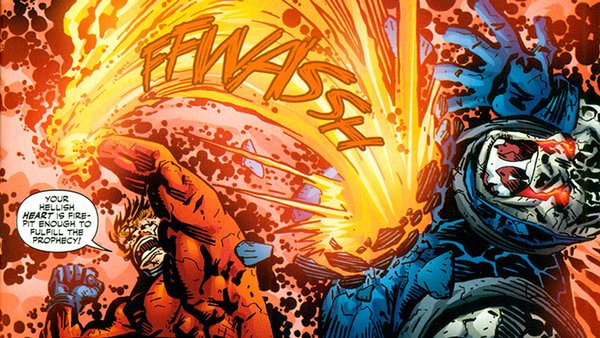 In the hall of "things that should not be surprising", Darkseid not being the best father in the world and not being looked upon fondly by his own children is the kind of thing that would go on a big golden pedestal at the end of said hall.
Let's start with the most famous example, Orion. Hating his father is arguably Orion's only actual character trait beyond being generally gruff. Then there's his adopted son Kalibak, who is obsessed with gaining his daddy's approval, but every time this comes up, it's clear that Kalibak would burn his father alive if the opportunity arose. It's what Darkseid would expect after all.
And the New 52 then introduced ANOTHER child of Darkseid, Grail. Darkseid had this kid with an Amazonian assassin named Myrina. Grail also hates her dad as much as Orion does, but unlike Orion she inherited her father's Omega Beam power, so she can actually - you know - do something about it.