10 Things You Didn't Know About Ironheart
Before she appears on the big screen, there may be a few facts about Ironheart readers didn't know.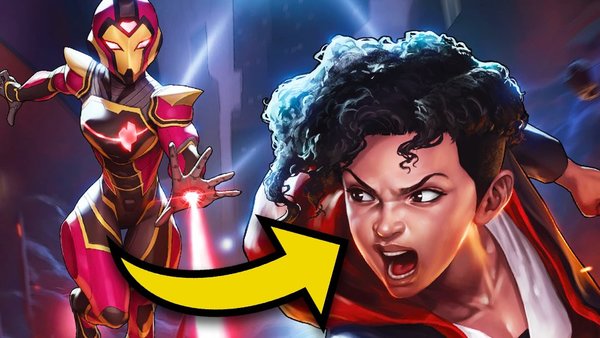 Riri Williams, the young heroine known as Ironheart, was created by Brian Michael Bendis and Mike Deodato and later redesigned by Eve Ewing and Kevin Libranda. Inspired by Tony Stark and having a genius intellect, young Riri gave herself the challenge of creating her own version of the Iron Man Armor.
Riri reverse-engineered technology from the Model 41 generation of Iron Man's armor and created her own version of the armor using parts and equipment "borrowed" from the labs at the Massachusetts Institute of Technology, where she was attending on scholarship. When security discovered her activities, Williams donned the armor and flew away. Riri stopped two escapees from the New Mexico State Penitentiary at the cost of her armor's integrity. After hearing of her accomplishments, Tony Stark gave his blessing for her to continue her heroic activities.
Dominique Thorne portrays Riri Williams in Black Panther: Wakanda Forever and will star in the Ironheart series on Disney+ in 2023. But until the character gets her MCU debut, there may be a few things about the armoured heroine that casual readers didn't know yet.
10. The Ten Rings Of Riri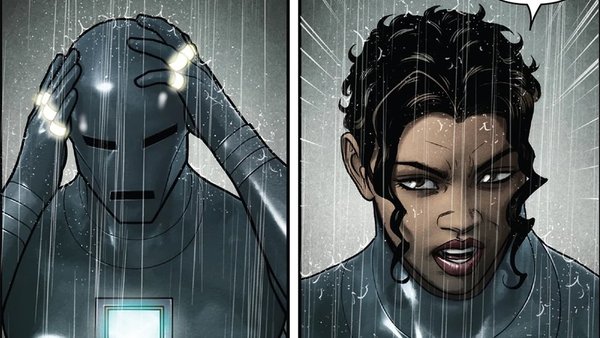 Ironheart had been tracking the location of the Mandarin's rings for many years and had finally tracked them down. Discovering that the rings were going to be auctioned off at an underground weapons dealership called The Source Control, Williams went undercover as former Iron man villain The Cobalt Man. She had hoped to secure the rings without any violence. Unfortunately, Iron Man and War Machine arrived just as the transaction was being completed.
A fight ensues and Riri was able to use one of the rings to send everyone but herself, Tony, and Rhodey to the Darkforce Dimension and she revealed who she was. Tony asked why she hadn't come to him for help with this clearly dangerous endeavor and Riri countered with why Tony hadn't come to her.
Ironheart, Iron Man, and War Machine went to a separate location and began discussing what to do with the rings. Riri stated that she has been tracking them for years and she wanted to study them because she believed that they could be used for something other than weapons. Stark and Rhodes argued that the rings were too dangerous and needed to be locked away. Riri said that she had earned the right to be trusted and to be left alone and either they trusted her or they didn't. Tony and Rhodey agreed to leave the Ten Rings with Riri.