10 Things You Didn't Know About The Mighty Thor
Jane Foster proved to be an amazing hero whether she was wielding a hammer, a spear or a bracelet.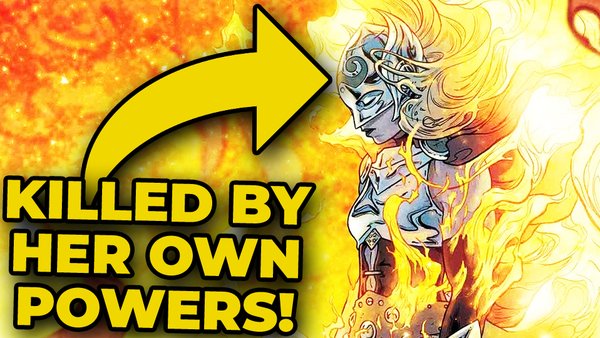 In Fear Itself, Thor Odinson became unworthy to wield Mjolnir. Lying on the moon, Mjolnir telepathically called out to Jane Foster. She asked Heimdall to take her to the hammer and, in Mighty Thor #705, Jane claimed the legendary weapon and the mantle of Thor. After years of watching Thor, Jane learned to use Mjolnir through example.
As her identity was a secret, two men opposed this mystery woman wielding Mjolnir. When Thor Odinson returned from his battles with Nick Fury and Gorr the God Butcher, he demanded she return Mjolnir to him. However, seeing how well she upheld the mantle of Thor, the original gave her his blessing and his name, now referring to himself as "Odinson". Odin enlisted Cul Borson to possess the Destroyer Armor and forcibly take Mjolnir from Jane, though Odinson, Freyja and a group of female Asgardian warriors came to her aid and her identity remained secret.
The new Thor becomes part of an all-new team of Avengers made up of veterans and young heroes. As Jane Foster, she was also a senator in the Congress of Worlds on Asgardia, the current incarnation of Asgard. She was a woman embroiled in the politics of mystical worlds, super-heroics on Earth, and a very human disease that was slowly killing her.
10. Not The First Female Thor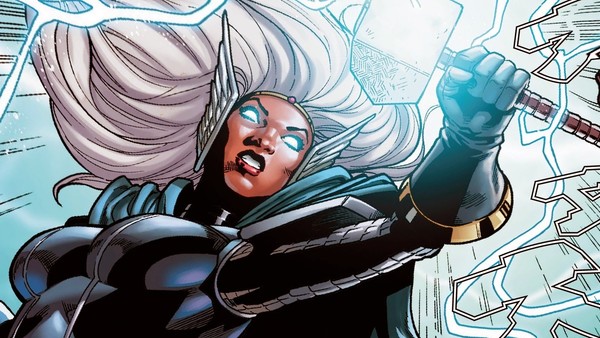 Jane Foster was not the first woman to wield Mjolnir. Ororo Monroe, the X-Man known as Storm, normally had natural weather-controlling powers that rival and even surpassed those of Thor. However, there was a period that those powers had been briefly stolen by one of Forge's devices. In Uncanny X-Men Annual #9, the team found themselves in Asgard, and Loki created the hammer Stormcaster that returned Storm's powers. Years later, Storm picked up Mjolnir to destroy Stormcaster and break its evil influence.
In Captain Marvel #16's "Last Avenger" storyline, Carol Danvers was forced by Kree villain Vox Supreme to bring him the bodies of the deceased Avengers. If she refused, he would detonate bombs hidden in the Kree refugee camps, killing thousands. Captain Marvel tricked the Vox Supreme by giving him clone bodies but he planned to use even these bodies to make an army. Carol accidentally spilled a chemical on herself that infused the personalities of her former teammates to her, allowing her to pick up Mjolnir and fight her enemy.
On Earth 21923, Danielle Cage, the daughter of Luke Cage and Jessica Jones, had grown up and become Captain America. Currently, she was helping Old Man Logan save Bruce Banner Jr. from the evil Weapon X Program. In Dead Man Logan # 11, Danielle was shot and lands on a long-dormant Mjolnir. The hammer stirred and Dani took up the hammer to become that world's new Thor.