10 Times Spider-Man Was The DARKEST Marvel Comic
No wisecracks or web-slinging can help with these dark moments.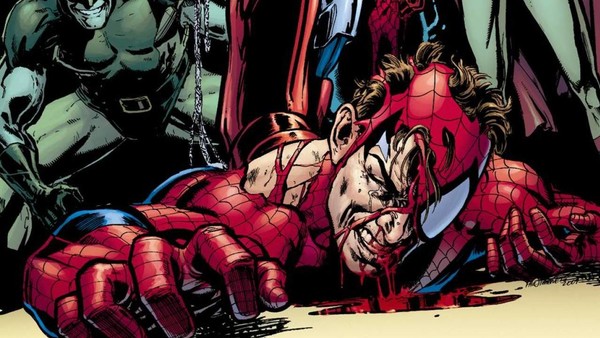 Marvel's Stan Lee and Steve Ditko first gave the world the character of Spider-Man in Amazing Fantasy #15, first released all the way back in 1962. The pair would go on to produce thirty-eight editions of the Wall-crawler's adventures over the next three years before Ditko left. The seeds of becoming the world's most popular superhero had already been sown however, and Spider-Man soon rocketed into the mainstream's attention under the careful watch of Lee and co.
Spider-Man's comics are usually seen as the more wholesome, light-hearted approach to superhero media. Peter Parker's nerdy persona and high school issues are a long way away from some of the far-flung, dramatic battles waged by other characters in the Marvel universe, and his constant wisecracking and joking around is a trait not every hero can claim to have.
However, where there is great power there must also come great responsibility, and there are more than a few instances of the weight of being a superhero catching up with Peter and Spidey over the years.
From emotional outbursts getting the better of him, to losing the ones nearest and dearest to him, dark moments have plagued the web-slinger right throughout his time in the world of comic books...
10. Brain Damage And Beatings - Marvel Knights: Spider-Man Vol #1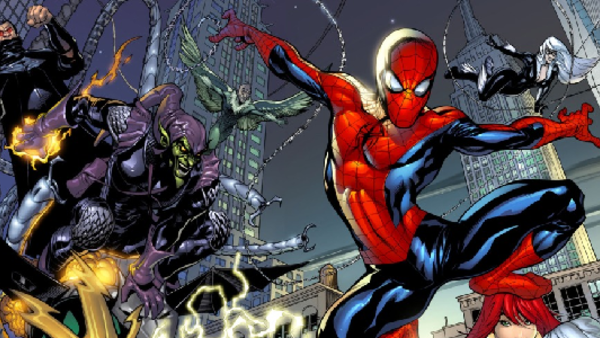 The Marvel Knights series of Spider-Man stories have stood out over the years amongst others for being designed specifically with grittier, more mature approaches in mind. Because of this, the stakes are raised higher than ever before, and the artwork for each of Spidey's fights contain noticeably more blood, saliva and evidence of the beatings going down.
The premise in this series starts off fairly straightforward, with Aunt May being captured and Spider-Man being tasked with having to navigate through all of his most sinister foes with enough time left to save her.
The first issue sees Spidey come up against Norman Osborn's Green Goblin, and it's a fight that does an awesome job in laying down the new dark tone the series wants to run with. Spider-Man is a hero known for his wisecracks and jokes during a showdown, but this fight stands out for featuring the wall-crawler dishing out plenty of goads and jeers towards his foe in a manner that is honestly a little unsettling.
Seeing someone so morally uncorruptable as Spidey seemingly revelling in inflicting pain and having the upper hand in a fight makes for one dark departure for the franchise.