10 Times Superheroes Became Public Enemy Number One
Spidey... How COULD you?!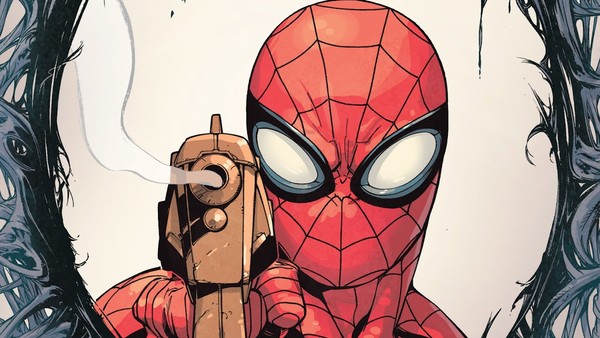 On a legal level, being a superhero is a complicated profession. The job title alone is pretty questionable - as often costumed vigilantes are technically considered illegal, but given a free pass because they decrease your chances of getting your face burnt off by a supervillain's laser.
But this doesn't mean that heroes are always given the green light, both in legal terms and in terms of public opinion. In fact, it's really easy for superheroes to suddenly appear like a huge villain to the general public, which quickly turns into them being considered a criminal whose arrest is a priority, which is understandable given that most superheroes could topple a city in the rough space of time we would consider a lunch break.
Though this is often for fair reasons, it's equally interesting when it's not, as many comics take the time to remind us how easily the public can be influenced by newspapers and the media. In short? These comics also have a handy life lesson at the same time.
Either way, seeing costumed crusaders suddenly become public enemy number one is always a treat - even if it's one that's generally quite short-lived.
10. The X-Men - Avengers Vs. X-Men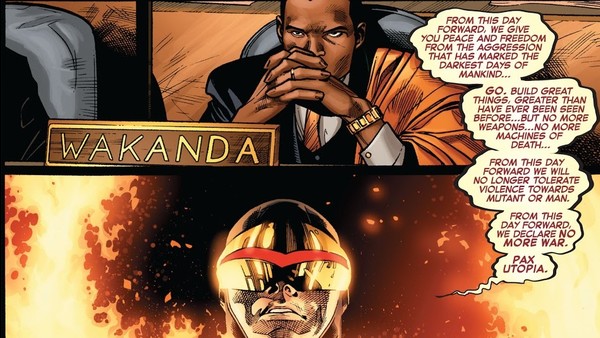 There are plenty of times that the X-Men have found themselves on the wrong end of the law. Indeed, the very nature of their powers means that many of their members ended up in conflict with authorities pretty much as soon as they gained their special abilities.
However, some cases of the X-Men's run-ins with the law and popular public opinion are more dramatic than others. Take, for example, the case of Avengers vs. X-Men, where the the uncanny group absorb the Phoenix Force and gain even more power from it. This is more than a little unnerving for the rest of Marvel's superheroes, as the Phoenix Force essentially gives them all massive god complexes.
After the X-Men get steadily more and more out of hand, the Avengers are finally tasked to deal with them, defeating the power-drunk team with the help of Hope Summers and the Scarlet Witch. Cyclops - the team's ringleader - would be arrested and placed into a special facility equipped to deal with his powers, although the other renegade X-Men would escape capture.