10 Times Superman Ruined Lex Luthor's Life
Making him sell his soul might have been a step too far.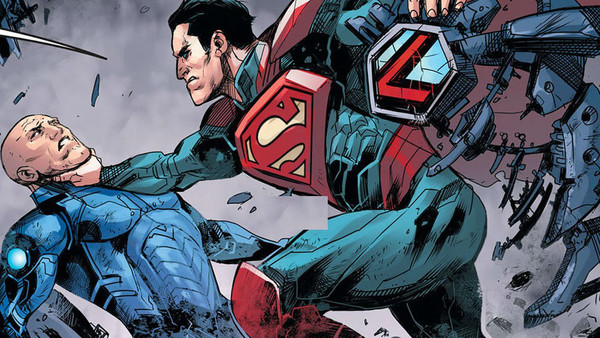 As the arch-enemy of DC's most heroic figure, Lex Luthor has done a whole lot of awful things in his time in comics. He's lied, cheated, killed, and stolen forty cakes - which is as many as forty tens - and that's terrible.
But he's also a character who often appears to be trying to do some form of good, even if it's a totally warped form of good because he has basically no moral code. While he's often typecast into being a stereotypical villain, Luthor is fundamentally more than that, but storylines that highlight how morally grey he is can easily become complicated, as they involve doing one very weird thing: making Superman look not so super.
Because, though Supes is always doing his best to do the right thing, he does seem to have a sort of blind spot when it comes to understanding his bald-headed rival. Since Lex has been evil for so long - and has pretended to turn good so many times - the Man of Steel has a complete sense of distrust for the supervillain, which leads to him beating Luthor up when the former ginger is just trying to help out.
Lex Luthor will never be a bastion of morality, but you can't help but think some of his villainous nature might come from Superman ruining his life an infinite amount of times.
10. Making Him Go Into Hiding - Superman/Batman #6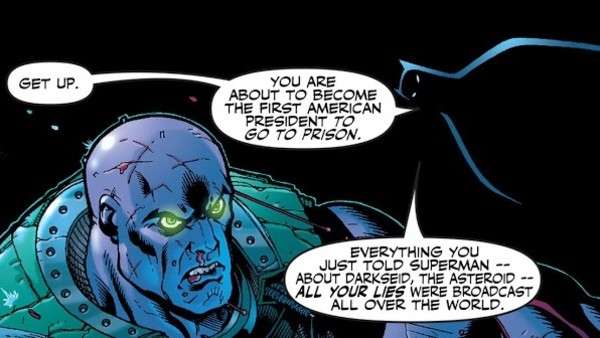 Now, unlike many other instances of Superman ruining Lex Luthor's life, it has to be said that the time the Kryptonian made his bald enemy go into hiding is a case where Luthor was entirely in the wrong.
During the strange time in DC where Luthor was the president of the United States, Batman and Superman discover that, perhaps unsurprisingly, Lex has been doing all sorts of questionably legal stuff during his time in office. Wanting to put a stop to this - especially the part where Luthor declares the superhero duo criminals - the pair break confront the follically-challenged villain, whereupon he gives his classic villain monologue.
Which is precisely where he goes wrong, as said monologue is being recorded and broadcast worldwide, forcing Lex to hide away until people stop being decidedly furious at him - which also means that his presidential title is revoked.
Admittedly, though, it's also revealed in this comic that Lex has been dosing himself with a mix of venom and kryptonite, which means that he's completely out of it basically the entire time we see him in the comic. While this doesn't excuse his actions in this story, it does explain why he's so much more evil than usual in it.