10 Times Wonder Woman Was Forced To Kill
Don't mess with the Amazon.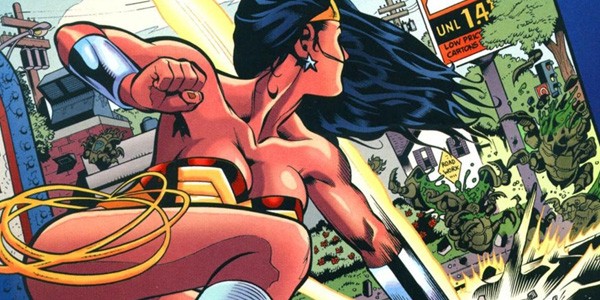 Batman, Superman and Wonder Woman. They are the three great pillars of DC comics; they're the benchmarks, the cornerstones, the Trinity. They occupy their own strata of DC's hierarchy, the seven-plus decades they've been around bestowing permanent Elite status upon them. All three share fortuitous births, Bruce born unto billionaires, Clark unto an alien sun that would give him his powers, Diana unto a tribe of Amazons. As the top-dogs in the DC yard, they know that they have the power to shape the world as they see it, so they must hold themselves to a higher standard. They must not kill. Except, well, they all have. As previously documented on this very site, Superman
has killed when he's had to
, and Batman
has killed when he's had to.
And you better believe that Wonder Woman's spilt her fair share of blood. Well, the Trinity must be maintained so, to complete the triangle, here are 10 times when Wonder Woman has gone beyond her principles and snuffed out a life when it was truly necessary to do so. (TBH, one or two times, it wasn't necessary at all. Not at all)