10 Upcoming Comic Book Film Adaptations You Didn't Know Were Being Made
10. Usagi Yojimbo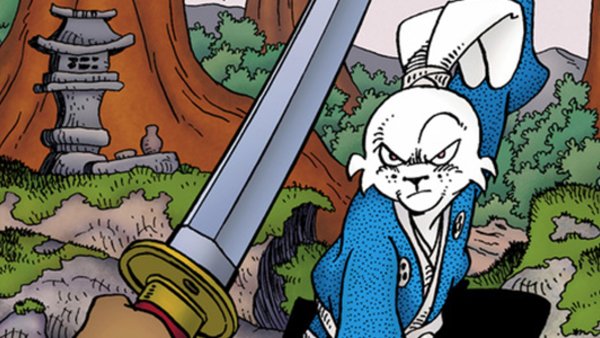 If you've been perusing the many options available on television today, you may have noticed a distinct lack of animated samurai rabbits. Despite not finding his way to a series of his own for 35 years, Usagi Yojimbo is finally making the jump to an animated series!
Fans of the Dark Horse comic have been hoping for something like this to happen for decades, and it's finally happening thanks to the animation studio Gaumont, which has partnered with Dark Horse Entertainment, series creator Stan Sakai, and director James Wan's Atomic Monster.
Technically, Miyamoto Usagi has appeared on television in the past, but only as a supporting character in all three versions of the Teenage Mutant Ninja Turtles cartoons.
"Usagi Yojimbo's blend of history and mythology, a clever balance between action and comedy, and real-world touchpoints combined with the supernatural, together with the passionate fan base that Stan has already amassed, makes this an incredibly exciting property to develop with our partners Atomic Monster and Dark Horse Entertainment."
Finally, he's getting his own series, and while it isn't a film like most of the entries on this list, that's only whetting the appetites of fans more, seeing as the content could continue in episodic format for years to come.
Jonathan H. Kantor
Jonathan is a graphic artist, illustrator, writer, and game designer. Jonathan retired from the U.S. Army in 2017 and enjoys researching and writing about history, science, theology, and many other subjects. He writes for ScreenRant, CBR, NerdBastards, Listverse, Ranker, WhatCulture, and many other sites online. You can check out his latest on Twitter: @TalkingBull or on his blog: jonathanhkantor.com
See more from Jonathan