10 Worst Things Black Adam Has Ever Done
Black Adam proves that "Black" isn't just a fashion choice but shows his actions and personality.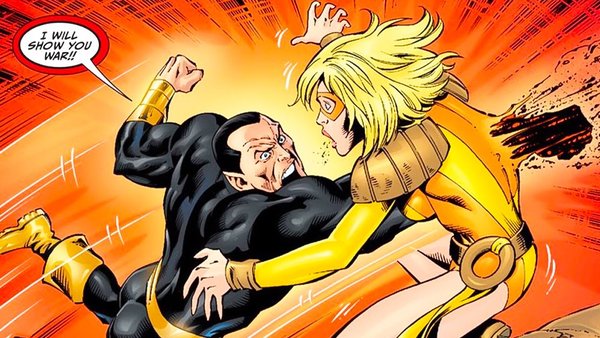 Created by Otto Binder and C.C. Beck, Black Adam first appeared in The Marvel Family for Fawcett Comics in DC in 1945. In his earliest origin, he is Teth-Adam, an ancient Egyptian man chosen by the Wizard Shazam for the purity of his soul.
When Teth-Adam said "Shazam", he was transformed into the Mighty Adam, a super-powered figure imbued with powers from several Egyptian gods. At first, heroic, Adam was corrupted by his incredible powers, killed the pharaoh, and assumed his throne. Furious at this betrayal, the Wizard renamed his champion Black Adam and banished him to the most distant star in the universe. It took the villain 5000 years to return to Earth and by that time, the Wizard had chosen new champions Captain Marvel, Mary Marvel, and Captain Marvel Jr.
Black Adam died in that initial appearance but of course, returned and when all the Fawcett properties were acquired by DC Comics in the 1970s became a popular member of the villain community and in recent times, an antihero that has been part of both the Justice Society and the Justice League. But despite these occasional forays into heroism, Adam has engaged in some truly heinous acts of violence in the name of his country or his own superiority. The upcoming "Black Adam" film with Dwayne Johnson seems to show a Black Adam who has no problem using violence as an answer to every problem.
10. He Spent Years Trying To Kill Children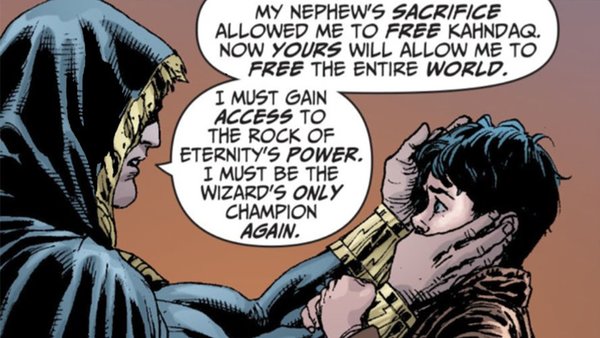 Granted, they were all super-powered children and members of the Marvel Family throughout the history of the character, but in nearly every iteration of the character, Black Adam has known that Billy Batson and his family and friends were children and teenagers that were transformed by magic. In their first encounter with Adam, he bound and gagged both Billy and Freddy and threatened to kill them later. Mary marvel battled Black Adam while Uncle Marvel freed the boys.

In the "Bronze Age" first appearance of Black Adam, he is resurrected by Dr. Sivana's reincarnation machine, and both he and Captain Marvel are thrust back in time to 1776. Adam forces the lightning to strike Marvel and transform him back into Billy. He binds and gags the boy and throws him into the sea. Billy swims to shore and is saved by one of the rebel colonists, a young metal-smith named Paul Revere.
A magically empowered Sivana had freed Black Adam from his tomb in Kahndaq and he immediately killed Sivana's assistant because he didn't speak his language. Adam wasted no time seeking out the Wizard's new champion upon learning of him and threatened to kill his six foster siblings if Shazam did not relinquish his power. It was Billy's other option to empower his siblings and create a Marvel Family that saved the day.