10 Worst Things Black Adam Has Ever Done
9. He Corrupted Mary Marvel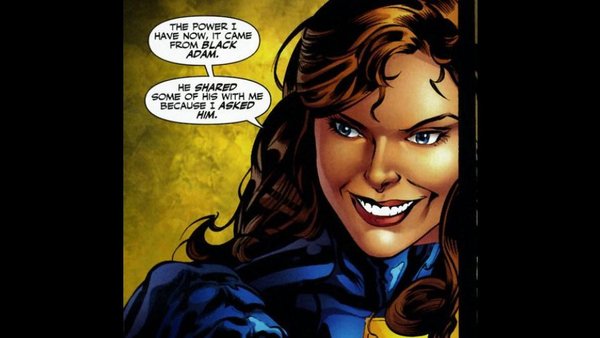 In the original Fawcett adventures, Mary Batson, adopted name Mary Bromfield, is the twin sister of Billy Batson. She was created by Otto Binder and Marc Swayze and first appeared in 1945's Captain Marvel Adventures #18. She would share in the powers of the Wizard Shazam and is empowered by a number of female goddesses. Initially, her look and personality were patterned after American Actress Judy Garland.
Mary loses her powers in mid-flight when the Spectre kills the Wizard Shazam in Day of Vengeance #6. She falls three miles but survives and falls in a coma. Freddy Freeman has her transferred to a hospital and spends all his money on her recovery. Unable to contact Billy on the Rock of Eternity or find Freddy who is performing trials to become the new Captain Marvel, Mary goes to Black Adam and pleads for power. Rather than killing her, the bitter hero grants her wishes. Realizing this power is much darker than her former power, she searches for a new mentor.
She finds the new Eclipso, formerly Jean Loring, the ex-wife of the Atom. The dark villain further corrupts Mary and begins to groom her as a possible concubine Darkseid under the orders of the torturer, DeSaad. Mary rejected Darkseid and Eclipso and forged her own way until the resurrected Wizard took the powers from all the Marvels.