8 Comic Villains Humiliated By Daredevil
Those rogues left embarrassed by ol' Hornhead.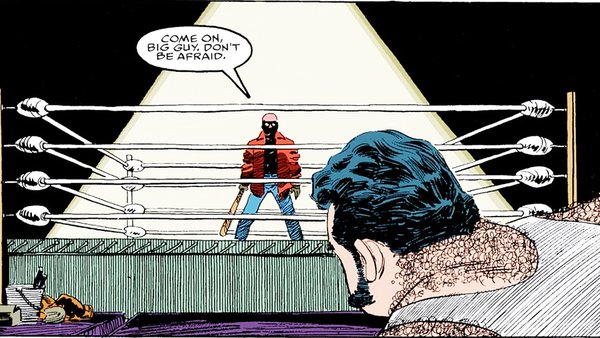 Created by Stan Lee and Bill Everett back in 1964, Daredevil has had quite the rollercoaster ride throughout the decades.
While there have been periods where the Guardian Devil has been somewhat an afterthought of Marvel Comics, there have also been times where Matt Murdock has been the most compelling character in the whole Marvel realm.
Along the way, Hornhead has had more than his fair share of fights, with Murdock having quite the penchant for brutal, bloody violence whenever the opportunity arises. And taking after his father - boxer Battlin' Jack Murdock - Daredevil loves the fight more than most.
Too many times to count have readers seen DD beat the absolute tar out of one of his multitude of infamous villains, yet there are those other occasions where Daredevil has gone one further than just beating a rival. Instead, there have been certain battles where Matt Murdock hasn't just bested an opponent, he's made sure to embarrass that foe in order to put an exclamation mark on a fight.
Here, then, are eight villains who have been left utterly humbled and downright humiliated during some of their battles with the Devil of Hell's Kitchen.
8. The Purple Man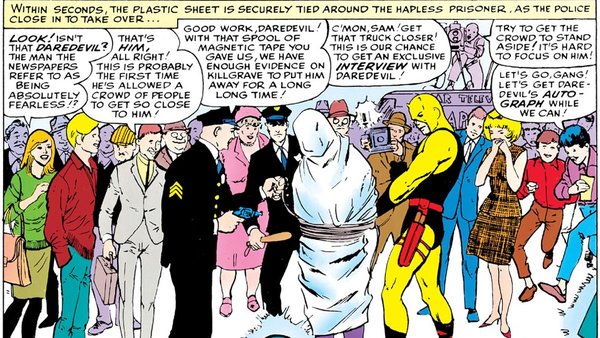 These days, most people associate Zebediah Killgrave, aka the Purple Man, with Jessica Jones. While Killgrave has clearly had his fair share of major tussles with Jessica over the years, the rogue was originally featured as a Daredevil villain.
Debuting back in 1964's Daredevil #4 - in a tale marvellously titled Menaced by the Mystery of Killgrave, the Unbelievable Purple Man! - Killgrave's first appearance saw him use his persuasive ways to rob banks. Once confronted by Daredevil, the no-good sort used his mind-control abilities to have Karen Page stand on a rooftop, with the threat of making her jump to her death.
In the end, the Devil of Hell's Kitchen would take down this debuting villain in the most simple of ways - he'd just throw a sheet over the Purple Man's head.
To be specific, this was a plastic sheet that Daredevil had somehow stored in his cane. And not just any plastic sheet, for it had been treated with a special chemical that neutered Killgrave. To add further embarrassment to the rogue, this all played out in public as a watching crowd gathered to see the Purple Man's downfall.