10 Amazing Video Games From Last Generation That Were Never Made
10. Deep Down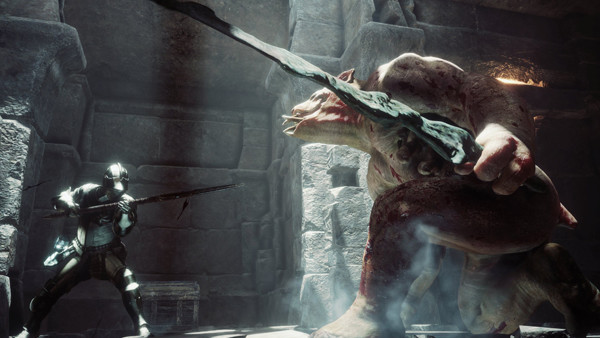 Let's start this list of missed opportunities with a little hope since we are totally certain Capcom's Deep Down isn't happening. That said, the dungeon crawler which was set to be played with up to three others and developed by Yoshinori Ono, of Street Fighter fame, doesn't sound like it's going to happen.
Deep Down was first revealed alongside the debut of the PS4 in early 2013. In the reveal trailer we got a real souls-esque vibe with an armour clad warrior fighting a fearsome dragon. The game was to be set around a group called the Ravens living in New York in 2094. They're able to recover moments in history via contact with ancient objects and, long story short, end up back in 15th century Bohemia.
It was announced in late 2014 the game would be free-to-play, and then in 2015 it was revealed that the scope would be expanded.
I guess it got away from them at that point because it's been pretty much radio silence since then. The trademark was extended in 2018, and in 2019 Ono gave fans of the concept hope saying, quote, the game "[has] not been completely given up on".
He, uh, then left Capcom the next year, so. Yeah, look, not a great sign.