10 Best Nintendo Switch Games Of 2020
The Nintendo Switch didn't have a raft of exclusives in 2020, but it did have one of the best.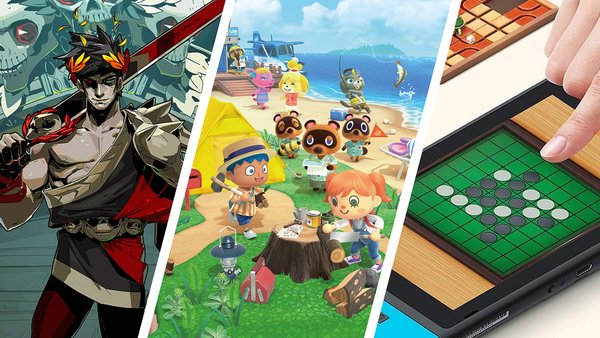 2020 has been an odd year for the Switch (along with just about everything else on the planet). Whilst the previous 12 months saw Nintendo firmly consolidate their niche in the market with a slew of high-profile first-party exclusives - not least the first mainline Pokémon game to hit a console - this year's schedule has been a relatively quiet one, packed with ports, remasters, and novelties.
And yet, despite a virus not even Dr. Mario could thwart curtailing rival releases left, right and centre, one of the Switch's few proprietary titles has seen the Big N's profits in 2020 surge to astronomical heights (before even considering the unstoppable rolling Miltank that is Pokémon Go). You probably don't need to be Blathers to identify which one that was.
Elsewhere, the company bizarrely constructed and then cracked open a vault to help celebrate Mario's 35th birthday (just about the only thing worth doffing a Cappy to this year), whilst a completely unexpected Breath of the Wild follow-up took us all by surprise - even if it wasn't the one we'd dreamed of.
So what was the Switch's best of 2020? Here's a hint: it's a lot more than a C+.
10. Pikmin 3 Deluxe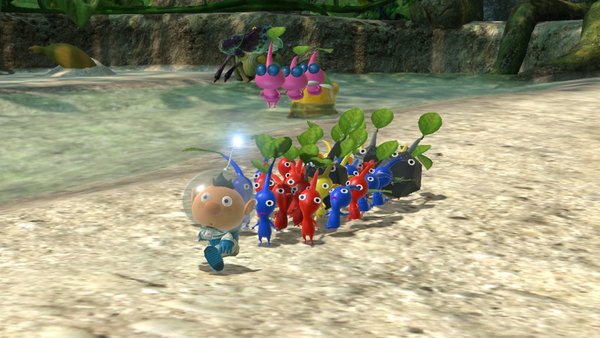 Pikmin 3 Deluxe is the most recent example of Nintendo's gaming greenfingers, as the company continued to cultivate new life from the cuttings of the Wii U's otherwise parched garden throughout 2020.
Gladly, time has not wilted its bloom. Amidst a slew of battlefields and warzones, Pikmin is the sort of delightfully sylvan strategy only Nintendo could concoct, and the third entry perfects this familiar, homely charm - despite taking place on an uncharted planet, crash-landed onto by its three new protagonists in their Aardman-esque spacecraft.
Pikmin 3's main story mode remains evergreen, though just as brisk as it was the first time around. Thankfully, Deluxe adds its DLC mission as standard, and there's a bouquet of additional levels featuring the series' de facto mascot Olimar. A revamped control scheme, alongside a sprinkling of goodies (such as Pikmin 2's adorable Piklopedia), firmly plant this re-release as the definitive version, and a treat for those (pretty much everybody) who missed it flower the first time.