10 Best Nintendo Switch Games (So Far)
Is your collection as good as ours?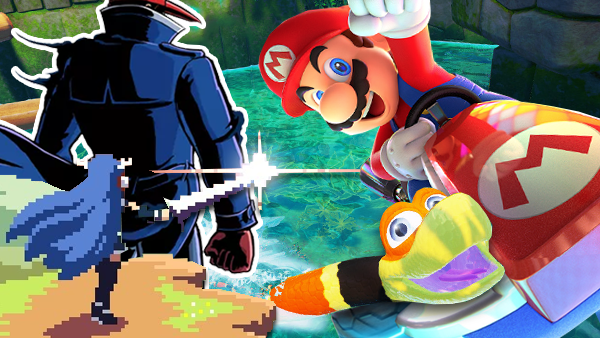 Despite the Switch being laughed out the room for only have a couple of launch games, a few months on, it's actually paid dividends. Whether deliberate or not, having a vastly reduced lineup of games on any storefront does wonders for exposure, as suddenly - again, thanks to the happenstance connection of good sales equalling more eyes on the product - chances are if you own a Nintendo Switch, you've slowly built up a healthy library of titles since launch.
From the tiniest of indie titles actually being considered by a mass audience to the likes of Mario Kart 8 still being welcomed with open arms, the Switch's reduced catalogue by comparison to the endless torrents of toss that fill up the PlayStation Store and Xbox Live Marketplace is a breath of fresh air.
Indeed, it's been a blast forging such a unique connection with the system, and in a way, provides a reminder of a time when the gaming landscape wasn't completely dominated by quick n' dirty storefronts - when we truly cared about what we looked forward to, and found value in playing as much as possible.
All that said, the Switch continues to be one of 2017's most positively-received and all-round enjoyable surprises, so let's make sure you're getting the most out of it.