10 Bizarre Video Game Cameos No One Saw Coming
9. Fred Durst - Fight Club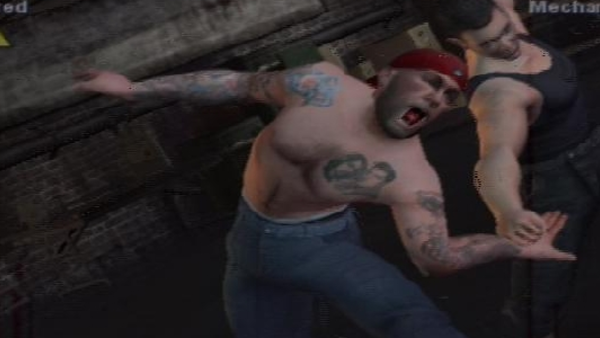 The first rule of overused catchphrase club is... Never mind.
While David FIncher's controversial movie Fight Club was a massive hit in 1999, full of social commentary and offering a sidelong view at mental health issues, the Fight Club game (released about five years later) was anything but.
A generic, one-on-one fighter devoid of the subtleties and nuance of its parent movie, Fight Club was a poor game.
You could also - bizarrely - play as Limp Bizkit lead singer Fred Durst.
In this strange amalgamation of Tekken, UFC, and Def Jam, old red cap himself can grapple, punch, kick, and throw his way to victory against a slew of new, original characters, as well as more recognisable types such as Tyler Durden and Robert Paulson.
A zeitgeist move if ever there was one, the inclusion of Durst in a game based on a 1999 film is certainly in keeping with the era, if nothing else.
Having also made appearances in WWF: Smack Down: Just Bring It! and WWF: Raw, Durst it seems was no stranger to seeing his digitised chocolate starfish being smashed in by similarly digitised knees and elbows back in the good (?) old Nu Metal days.
(Wow... What an image...)