10 Hip-Hop Songs That Reference Popular Video Games
SEGA, Nintendo, Sony PlayStations: you'll find them all hidden among hip-hop's finest tracks.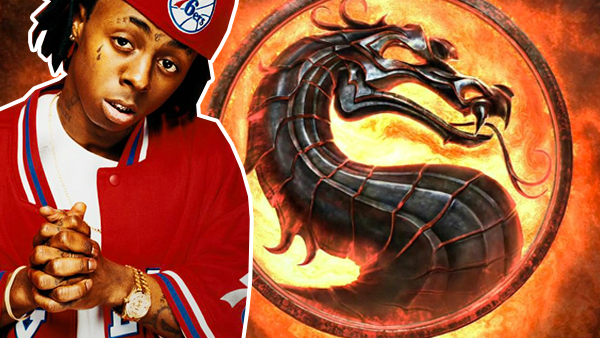 Hip-hop and video games go together like peanut butter and jelly (if you're American) or, erm, Marmite and toast (?) if you're British or Australian. Either way, a classic combo.
Over the years, rappers have topped online leaderboards for games like NFL or dabbled in a spot of online multiplayer. More recently, Drake joined Tyler 'Ninja' Blevins for a Fortnite session. It's no surprise to listen to classic tracks from massive hip-hop artists and realise they're dropping lines about legendary video games and even video game companies themselves.
Whether it's mentioning the House of Mario or the power of PlayStation (never to be underestimated), video games have popped up everywhere from singles to EPs and mixtapes to full-length albums. From 90s groups like Wu-Tang and House of Pain through to 21st century beat slayers including Lil' Wayne and The Game, video games have been part of hip-hop since they've been part of pop culture themselves.
From dropping shells in Mario Kart doubling as popping them from a gun, or being as powerful a force in hip-hop as famed ninja who wants everyone to get over here, the overblown masculinity of hip-hop is a perfect match for the characters and companies found from the decades of history in video games.
10. Wu-Tang Clan - Triumph (1997)
Wu-Tang had already hit it big by the time 1997's double disc Wu-Tang Forever dropped. But their references to Chinese martial arts, samples from classic martial arts films and dense lines made them stand out as representative of east coast rap.
Inspectah Deck takes the first verse and towards the end, spits:
"Behold the bold soldier, control the globe slowly,
Proceeds to blow, swinging swords like Shinobi,
Stomp grounds and pound footprints in solid rocks,
Wu got it locked, performing live on your hottest block."
By then, Shinobi had receded somewhat as one of SEGA's flagship franchises, with Shinobi X/Legions hitting the Saturn in 1995. Indeed the word ninja was more popular in the western world than Shinobi anyway, but Wu-Tang are never artists to shy away from intricate rhyme patterns.