10 Incredible Video Game Levels Set At Christmas
'Tis The Season! Enjoy These Digital Winter Wonderlands To Your Hearts Content!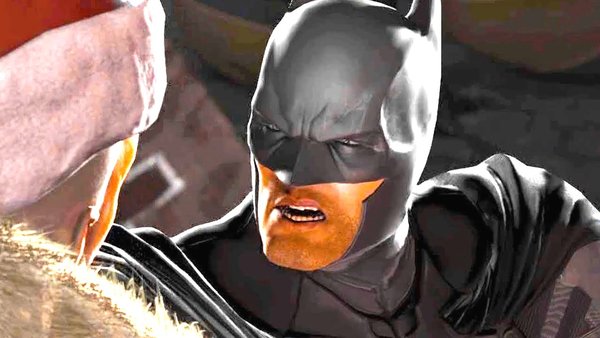 Ho Ho Ho! What have we here my friends? Why 'Tis Christmas Day! (or at least it's roughly around that at the time of writing) and that means it's time to celebrate the only way we know how here at WhatCulture Towers, WITH LISTS!
A LIST FOR THE KIDS, A LIST FOR THE SPOUSE, A LIST FOR THE THE NANS, AND ALL IN THE HOUSE!
FOR NOW, IS THE TIME FOR FAMILIES AND FRIENDS TO DRAW NEAR, TO OPEN A BOTTLE OF BUCKY AND DOWN A CASE OF BEER
AS OLD FATHER EGG, THAT'S JULES TO HIS MATES, SPINS A YARN ABOUT XMAS LEVELS, OF SNOWMEN AND CHEEKY DATES
THIS LIST IS WHOLESOME, THIS LIST IS SO NICE, AND NOT A SINGLE LEVEL FEATURES TERRIBLE CONTROLS CAUSED BY ICE.
You get the drill by now. It's Christmas, it's freezing, so let's warm our hands by rubbing them together with glee as we look over these Christmas themed video game levels that are downright brilliant.
Article adapted from WhatCulture Gaming's Youtube channel - watch here!

10. How The Saints Save Christmas - Saints Row IV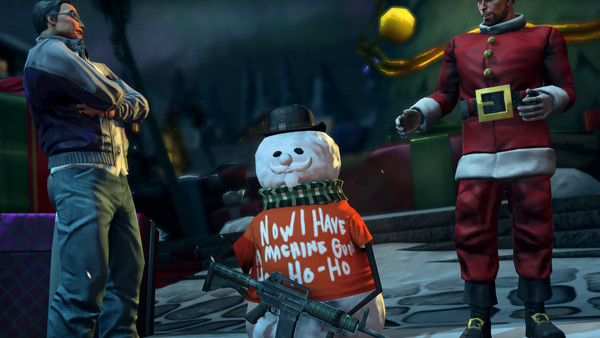 So we begin this list with an absolute banger in the form of How The Saints Save Christmas, which sets up the completely bizarre premise (even for Saint's Row standards) of Jolly Old Saint Nick being captured and imprisoned in a Matrix-esque simulation for years which has slowly been eroding his mind and turning him evil.
Yup you heard me, an evil Santa in a game filled with over-the-top action, swearing and stupidity. HOW COULD THIS NOT BE FUN?!!
There's even a strange amount of character development for the Saint's Boss who at the beginning cannot be arsed at all with the spirit of Christmas, but by the end of this explosive and blood-soaked adventure pack will be filled with holiday cheer.
It's heartwarming, blood pumping, and has a really funny way of punishing players for being naughty by sending wave after wave of Christmas themed monstrosities their way! A thrill ride from start to finish that will make you wish it was longer than just three missions.