10 Insane Ways Video Games Were Kept Under Wraps
9. Raiden Wasn't In Trailers & Reviews Were Strictly Embargoed - Metal Gear Solid 2: Sons Of Liberty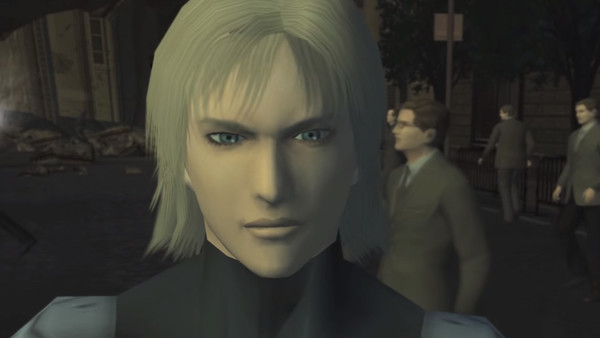 Hideo Kojima pulled off the bait-and-switch to end all bait-and-switches with Metal Gear Solid 2: Sons of Liberty.
The highly anticipated sequel was aggressively marketed pre-release, with extensive trailers showing off Solid Snake battling soldiers on a tanker alongside the game's large array of colourful cast members.
Konami even packaged a demo of the game with Zone of the Enders, only further intended to conceal its surprise twist, that you only play as Snake for the first hour-or-so of MGS2.
After this, the perspective switches to new protagonist Raiden for the remainder of the game, which takes place in an entirely different location - the decontamination facility known as the Big Shell.
Though today it's practically impossible to imagine such a tectonic spoiler not leaking out ahead of time, MGS2 was locked down airtight pre-release, with Konami giving reviewers strict embargoes which prevented them from even hinting at the protagonist swap.
MGS2 of course had a number of things on its side - global Internet adoption wasn't nearly as widespread in the late '90s/early '00s when the game was in development, nor did everyone have a mobile phone in their pocket making it easy to anonymously capture spicy gameplay footage.