10 Promising First & Third-Person Shooters Coming In 2022
Keeping you busy all year.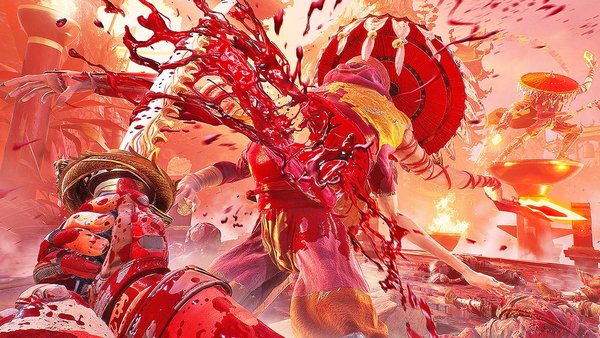 Shooters have been popular since their inception, with classics like Wolfenstein, Doom and Quake heavily influencing the genre for years to come. Doom and Wolfenstein have received successful, modern entries which have adapted to relevant tropes, mechanics and graphical styles.
The genre has been dominated for many years by Call of Duty and Battlefield, although the rise of the battle royale game has challenged their lengthy reign. Apex Legends, PUBG and Fortnite have all been monster hits, racking up millions of players and bleeding through into popular culture. Tactical shooters also remain popular, with Counter Strike and Valorant dominating eSports and Twitch streams.
There have been many shooter games throughout the years and 2022 looks to be another exciting year for the genre. Tiny Tina's Wonderlands, Stalker 2, Redfall and an inevitable Call Of Duty release look to be the biggest shooter titles releasing this year.
However many smaller titles are slated for release in 2022, ranging from arcade, on-rails remakes to looter shooters and competitive multiplayer games. Let's take a look at 10 shooter games set for release in 2022 that you may not be aware of.
10. ExoMecha
Revealed during Xbox's 2020 games showcase, Exomecha certainly looks compelling. This game is a free to play, multiplayer first person shooter which sees players piloting vehicles, boosting around tropical maps and battling it out in giant mechs.
Exomecha features very polished visuals, with shiny metallic character models, weapons and massive robotic forms slugging it out across the colorful map shown in the reveal trailer. At one point in the short announcement video, a player is seen standing atop a missile hurtling across the screen, reminding us of the physics based hijinks of halo's sandbox combat.
Set on the fictional planet aptly named Omecha, where several different alien species are fighting over the world's resources. It will feature a variety of modes and maps including a battle royale where players can customise their characters and mechs mid-game.
Exclusively releasing for Xbox and PC, taking advantage of next generation with the ability to play in 4K dynamic resolution at 120 frames per second. The game was originally scheduled to release in Q3/Q4 in 2021 but was subsequently delayed into 'early 2022'.
We haven't heard anything regarding a specific release date just yet and with minimal footage available, expect to hear more soon.