10 Reasons Why The Original Dungeon Keeper Is Still Devilishly Awesome
Because what other games let you slap around imps and micro-manage a torture chamber?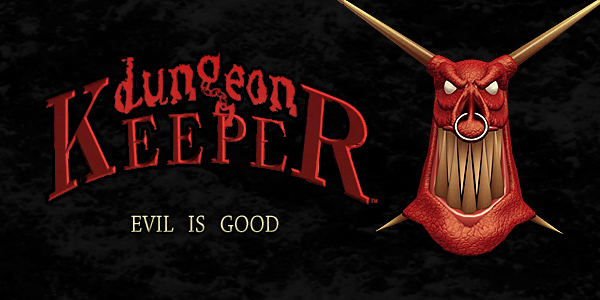 Let€™s head back to 1997, you know, the year that Duke Nukem: Forever actually began development and Tomb Raider II was released to critical acclaim. Something else happened back then at the gates of Bullfrog Productions. Dungeon Keeper was unleashed and would leave a phenomenal legacy in the 17 years that have passed. With the bad taste of Electronics Art's revival of the franchise as a pay-to-win mobile disaster still lingering in our mouths, retaining nothing but the namesake and unrecognisable assets of past, justice needs to be done for the series fondly-remembered origin and for it's legacy to be retold by reminding a newer audience that the mobile bastardisation is by no means a reflection of the original. Dungeon Keeper has been inspirational to a sect of many different games, some of them trying to capture some of the magic that the original ebbed; others have shamelessly plagiarised particular elements. It is testament to a 17 year old game that it has been countlessly imitated, but never equalled. If anything, it has become the standard for means of comparison for all dungeon management-styled titles and for titles that deliver you into the dominion of inherent evils. Enriched with a dark and charming atmosphere, Dungeon Keeper would also be the first to birth a dual-perspective mechanic and other industry-firsts. It catered for the city-builders, but this time you were constructing a subterranean city to house evil minions and creatures to do your bidding. It appealed to game strategists by allowing for a complex and non-linear approach to how you play and was laced with dark comedy throughout in suitable contrast to the games menacing and serious premise. Perhaps the games landmark intro video will whet your appetite for the games thematics in tone and setting. https://www.youtube.com/watch?v=aj4jLb7Ri2U Gnarly stuff, and that's not just talking about the troll consuming the scuttling caterpillar. It has gone on to influence games such as Evil Genius, Overlord, Dungeons and 2013€™s Impire, which have all been unsuccessful in encompassing the fundamental spirit and feel that Dungeon Keeper first wielded. Proceed to the list, Keepers, and let us know your thoughts on one of Bullfrog's most acknowledged successes in the comments section below.
Tony Searle
Ardent gaming enthusiast who lusts for a taste of working in the industry. Fighting game bruiser who would play professionally if he could learn to block just that little bit more. Bartender on the side and used to be a freelance Makeup Artist. Enthralls everywhere he goes.
See more from Tony