10 Things You Should Know About Dating A Gamer
Just be sure you know what you're getting yourself into.
tumblr
Gamers, whether casual or hardcore, can present an interesting challenge in relationships, and though the pictures in this article might suggest otherwise, it is a problem that goes both ways as far as gender is concerned (there are only so many pictures online of women playing games, alright?).
Gamers can be a handful; they can be sweet and loyal (the stereotype is that they'll be too busy gaming to be out at bars trying to cheat on you), but the nature of their habit can make them a cautionary prospect for many would-be suitors.
Right from that first date, here are 10 things to keep in mind about dating a gamer...
10. "I Just Need To Finish..."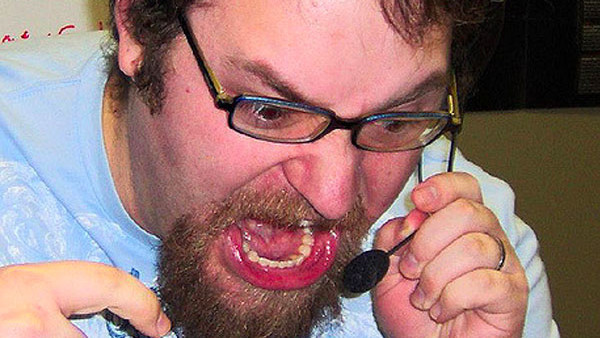 It's a term that can mean many things despite seemingly having a relatively clear meaning, and it's one that I've personally used with both my mother as a child when dinner was ready but I hadn't quite beaten Ruby Weapon yet, and with partners also when it's been time to go out/head to bed/do some cleaning/insert activity here.
The important thing is to learn that when a gamer says this, they could be saying several things, and understanding the nature of games will help you to weather this; they might be just trying to get to the next save, they could be trying to finish the mission, or they could be trying to beat a boss. It might mean they'll be done in 5 minutes, it might mean they'll be done in 2 hours, and if your significant other has got a Raid in World of Warcraft to finish, you may as well just write the rest of the day off, to be honest.
In honesty, speaking as someone who has benefited from this before, it's probably best not to let this one slide too often, as it invites complacency and your partner might end up continually saying "Just one more checkpoint", obliterating the entire evening for you. Lock them down to a time, though I wouldn't advise just turning the console off after 10 minutes if you value the relationship all that much.