10 Video Game Pause Screen Secrets You Totally Missed
8. Nick Jones, Man Of Many Faces - Earthworm Jim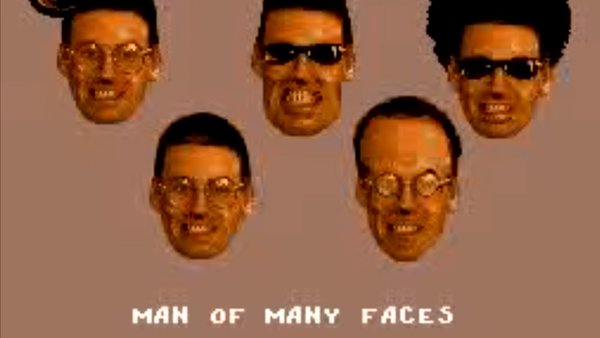 The 1994 run 'n' gun platformer Earthworm Jim hides an Easter egg both hilarious and mildly unsettling on its otherwise unremarkable pause menu.
Players who hit pause and enter the code "YABBAYABBA" will be taken to a secret screen featuring numerous mocked-up faces of one of the game's programmers, Nick Jones.
A rolling message accompanying the bizarre images reads, "Ah! Nick Jones! Man of Many Faces. Captain of Coding. Have you already forgotten this is the old cheat code? Why not try again!"
And so, it seems the code was kept in the game by Jones' co-workers in order to poke fun at their colleague in the event he attempted to use a now-defunct cheat code.
There's admittedly no chance in hell you'd stumble across this on your own, but it's nevertheless one of the more playfully eccentric pause screen Easter eggs out there.