10 Video Game Sequels That Turned Wimps Into Total Badasses
10. Barry Burton - Resident Evil 3: Nemesis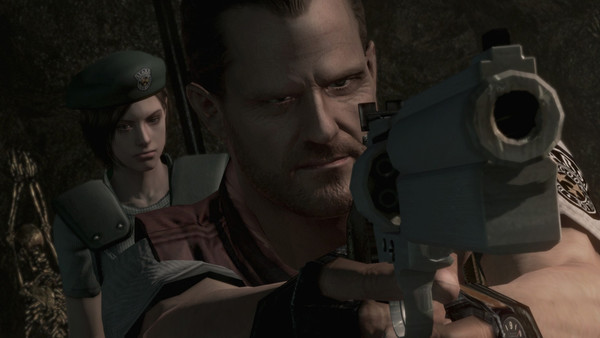 There's no denying that Barry Burton is a bit of a goof in the original Resident Evil.
Though his doughy appearance doesn't make him particularly convincing as a member of the elite S.T.A.R.S. team, it's his over-abundance of cringe-worthy dialogue that truly makes him the series' jester.
The infamous "Jill sandwich" and "master of unlocking" one-liners endeared Barry to fans as a charmingly daft comic relief character, though let's face it - nobody took him seriously as an action hero. Allowing himself to be blackmailed into helping Wesker sure didn't help either.
But everything changed for Barry when he made a cameo appearance in Resident Evil 3's happiest (and presumably canon) ending, where he rocks up in a helicopter just in time to rescue Jill before Raccoon City is nuked off the map.
Though Resident Evil Remake did later go on to re-tool Barry as a cooler and more capable character, in the original continuity he went from zero to hero with this one awesome deus ex machina moment.