10 Video Games Made INTENTIONALLY Bad To Prove A Point
9. Flappy Bird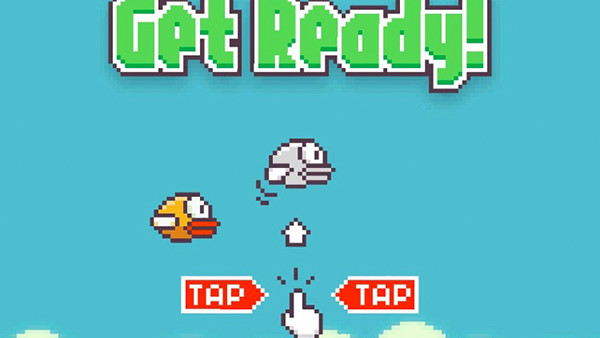 Dong Nguyen never intended this game to make him $50,000 dollars a day in ad revenue. It was simply an outlet for him to make a kind-of-fun/frustrating game when he would normally produce mobile games for another company.
He designed all aspects of it intentionally, to be a difficult game with low effort assets to fit around the one tapping mechanic. The game was initially conceived to be a proof of concept, showing that you can design a game for someone holding a railing or pole when riding the subway to work.
Nguyen has spoken about he threw together a bird sketch of his based on a Super Mario enemy, added a few of his practice attempts at drawing a pipe (also from Mario), and then submitted it. He hoped that it would provide some light entertainment at a low cost (maybe even earning him 50 dollars or so a month on game ads).The game did not even do that, and sat in complete anonymity for eight months.
That is, until it suddenly exploded in popularity. Suddenly Nguyen and his little, rushed hobby project was the centre of a viral typhoon - with a veritable monsoon of plagiarism accusations, design critiques and digital harassment along with it.
Virality was terrifying for him, and as such he withdrew the game.