10 Videogame Characters Who Were Strangely Allergic To Water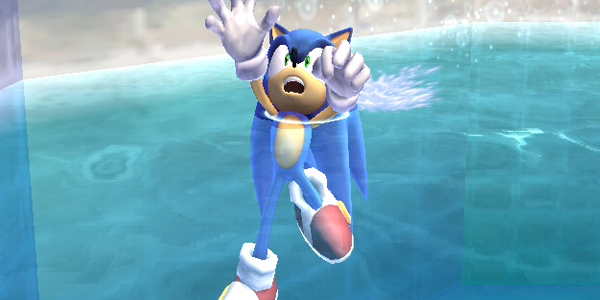 Water in videogames can be a blessing or a curse. For every soothing, therapeutic ride like Ecco The Dolphin or epic sky-dives into the sea in San Andreas, there's always a team of designers who don't know what to do with the element. I don't blame them €" programming water into your game with the relevant physics and ramifications can be a time-consuming ordeal and your efforts may be better spent elsewhere. However, it appears that far too many designers press the panic button when it comes to water. They know they have to have it, but it's going to sit there like an appendix. So they'd better find some use for it. The simplest way to do this is to turn it into a deterrent, something which actually harms or kills you, and in certain cases this can totally work. Yet for the most part, it just serves the break the narrative consistency of a game. Games are about empowerment, and more often than not you're controlling the baddest motherlover in the universe, out on his/her quest to brutally right the wrongs against them. Yet suddenly, they've been foxed by something we see on a daily basis, and often in farcical scenes. It breaks the illusion, is what I'm saying, and games are nothing without a bit of illusion. So without further ado, here's a catalogue of some of the worst perpetrators of this designing sin €" the characters who couldn't save themselves from a particularly malevolent bucket of the blue stuff. If they had to go to Sea World, they'd be the ones on the benches crying.
Edward Owen
Durham University graduate and qualified sports journalist. Very good at sitting down and watching things. Can multi-task this with playing computer games. Football Manager addict who has taken Shrewsbury Town to the summit of the Premier League. You can follow me at @Ed_OwenUK, if you like ramblings about Newcastle United and A Place in the Sun. If you don't, I don't know what I can do for you.
See more from Edward