15 Wrestlers We Can't Believe Were In WWE 2K Video Games
14. Sawyer Fulton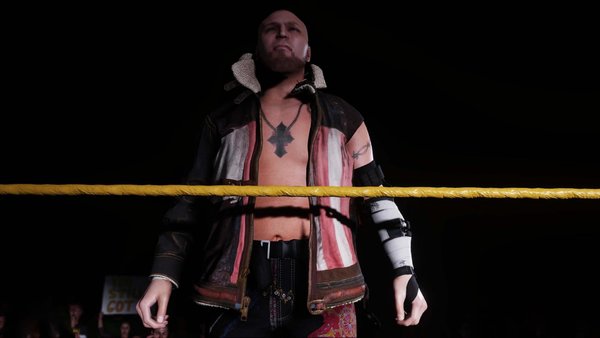 Featured games: WWE 2K18.
It's a bit of a leap this, moving from Damian Lillard to Sawyer Fulton. The WWE-turned-IMPACT-turned-AEW (sort of) ex-SAnitY man featured on WWE 2K18's roster in his sole WWE games appearance, clad in his SAnitY gear just under a year after being replaced in the faction by Killian Dain.
Eh?
Last wrestling TM-61 on the 9 November 2016 NXT, Fulton suffered a torn pectoral and was subsequently written off programming in favour of the 'Beast of Belfast' becoming the fourth man of the Eric Young-helmed group. He wasn't officially let go until 3 November the following year and yet, he made the 2K18 roster, a game that came out on 17 October; less than three weeks before his release.
Andrade wasn't included, though. There's space for a man who didn't appear in almost a full calendar year, but not for a man who, at the time of 2K18's release, was gearing up for an NXT title challenge?
He wasn't even DLC!