20 PS2 Games That Prove It's The Best Console Ever
They don't make 'em like they used to.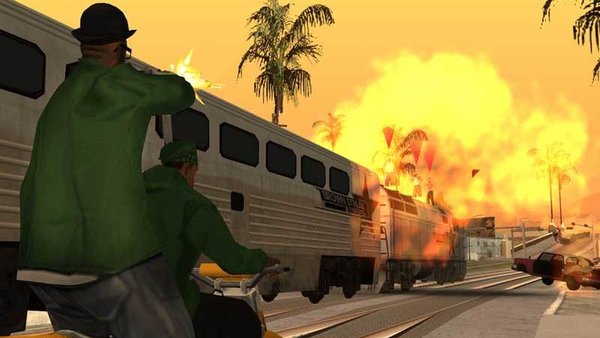 The PlayStation 2 was something special when it was released in 2000. Marking the start of a new millennium as well as the creation of a whole new generation of gamers, Sony couldn't have truly what they unleashed on the world 18 years ago. With over 3,000 games released, 160 million units sold and a 12 year streak producing the dang things, it's clear to see the console's beloved status was earned. And impressively, the PS2 is something that still remains just as entertaining almost two decades on.
Even now, most of the games that define our whole experience of the medium started off on the humble Playstation 2, growing into mammoth franchises and bringing about fantastic remasters defined by their 00's roots.
With the release of the Classic announced recently, it seems only fair to take a trip down memory lane. WhatCulture Gaming has come together to celebrate the 20 very best games that took over our childhood, that kickstarted a decades-long passion, and that made the second Playstation console definitively the most beloved of all time.
God bless that chunky slab of black plastic.
20. Timesplitters: Future Perfect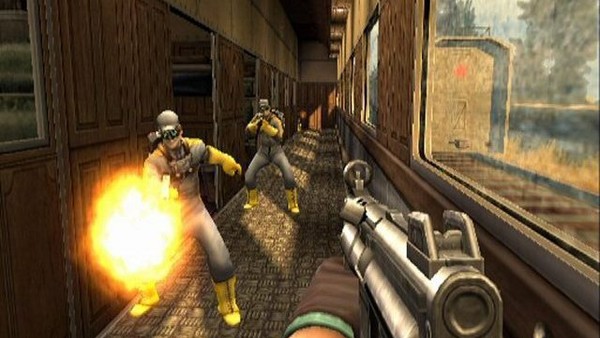 The TimeSplitters series has some fantastic entries under its belt, with a trilogy that still stands strong today and a loyal fanbase patiently waiting out their long lost fourth entry. The games introduce a temporal war that has to be fought across numerous generations, proving to be an absolute blast from the past as well as a shooter from the future - and just about everything in between.
Whether you're drawing pistols at dawn in the wild west, or weaving your way through a robot factory in distant 2315 - each instalment has some crazy fun environments tucked under its belt for time travellers the world over.
Bringing about quality first person shooting with a comic-book style and sarcastic humour, Future Perfect is the third entry into the series and features play as the badass Sergeant Cortez - meeting yourself across time periods to secure time crystals.
Complete with quirky side characters ripe for interaction and a big old helping of sassy commentary, Future Perfect is the culmination of Free Radical's games into one big melting pot of improvements - with the best worlds to visit and added vehicles and co-operative play that will have you longing for local split-screen to make it big again.