25 Mind-Blowing Things You Didn't Know About Resident Evil
22. Billy Coen's Tattoo Is Also A Queen Song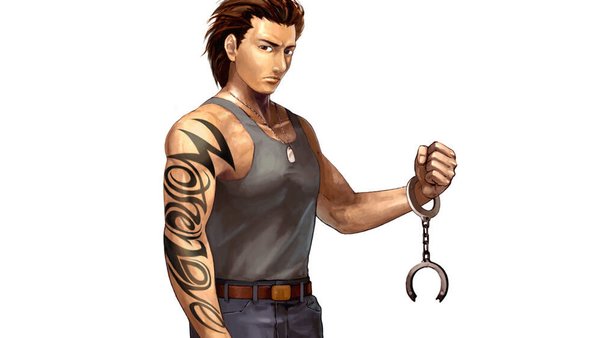 It's not just the Redfield's that are fans of the legendary British rock band, Queen. Wrongly-convicted felon Billy Coen is one too, even going as far to permanently show that appreciation on his arm.
Players would have been hard pushed to notice back in the chunky, CRT TV days, but Coen's tattoo isn't just a relic of a questionable trend of tribal tattoos. It's actually the song title 'Mother Love' from the same album that the sibling's jackets sport: Made in Heaven.
This track is memorable as the final song written by Freddie Mercury and Brian May together. The album itself was released four years after Mercury's death in 1991.