5 Amazing Things We Spotted In The Resident Evil: Welcome To Raccoon City Trailer
4. The Heroes' (Almost) Game-Accurate Costumes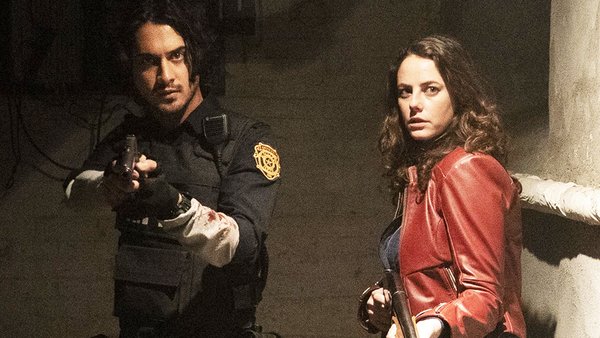 Our heroes have caused a little controversy in Welcome to Raccoon City. Fans have claimed the costumes look more like cosplay than actual costumes and they're kind of right. The entire trailer has a weird low-budget fan film feel, but that's fine. Resident Evil has always had a campy B-movie style horror vibe to it.
Avan Jogia's Leon is a bit more rugged than the baby-faced Leon we know from the games but that's fine, he seems to fit the character well and looks like he leans into the action hero side more.
It's also exciting to finally see Kaya Scodelario's version of Claire Redfield take more of the spotlight. She deserves it because the character is an actual Queen. Seeing more of her interactions with her brother, Chris (who is reminiscent of RE1 Chris) should be interesting too.
The only problem is that she's wearing her remake costume and not classic. Understandably, it was because the cute short shorts and jacket aren't really appropriate in the modern day. At least it's a faithful costume...
Unlike Jill. Where's that beret? Where's the shoulder pads? Could they have got her any more wrong? Hannah John-Kamen will no doubt ace it, but if only she had a more accurate costume.