5 Biggest Heartbreakers In Dragon Age: Inquisition
Is there anything more synonymous with Valentine's than unrequited love?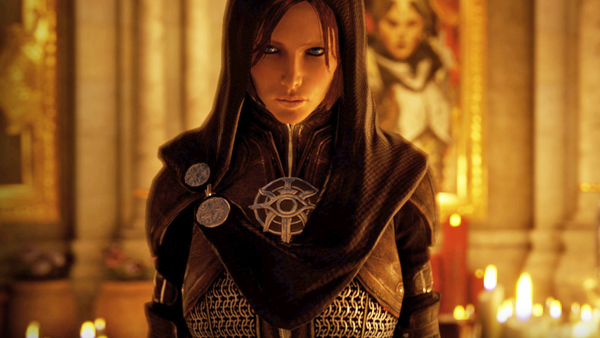 With Valentine's day in full swing, our minds and hearts turn to one thing; Love. And more importantly, love in video games.
Romance in RPGs is often one of the highlights for most players, and in the Dragon Age series, who you decide to pursue can make significant changes on the way the game plays out, giving it extra replay value to explore different paths.
Unless you fall for the same pretty face, over and over again. However, not all of the characters that you want to take into your arms and hold on until the world ends are available for such antics.
Dragon Age is strict with its eligible bachelors and bachelorettes, and some of its cast are simply beyond your reach. Some let you know exactly where you stand in their priories and others will allow you to flirt - but that's about it. Most often, the latter is the more infuriating.
Here is my list of Dragon Age; Inquisition's top five heartbreakers.
Fair warning, there are some mild spoilers ahead, but none that will be game-shattering. If anything, forewarned is forearmed in the game of courting the unobtainable.