5 Famous Properties Telltale Games Should Tackle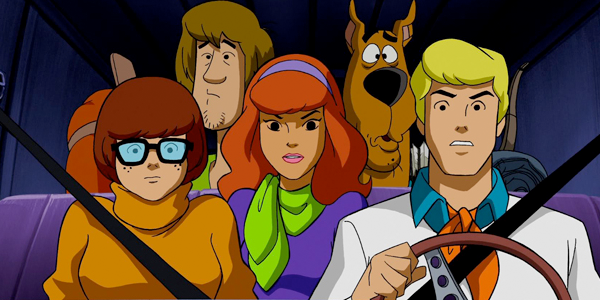 Telltale Games have proven themselves capable of taking a well-known television or movie property and turning it into a great point-and-click game. They€™ve done so with €˜
Back to the Future€™
, €˜
The Walking Dead€™
and the upcoming €˜
The Wolf Among Us€™
(Based on DC Comics€™ Fables), to name a few. With their Fables game coming soon and a second season of
The Walking Dead
appearing this summer, I€™ve been thinking other titles Telltale Games could tackle. I was trying to be realistic in imagining titles that would work well with Telltale€™s unique gameplay mechanics. I€™ll admit, a few are hard to imagine working and it€™s more my wish that Tellltale could somehow make them work. These are a few suggestions, some of which are better than others but all have merit and I€™d play them. I€™m sure there are plenty of great possibilities I€™ve forgotten, so drop your opinions or suggestions in the comments section below!
5. The Adventures of TinTin
As a charcter who first appeared in 1929 TinTin is well overdue a good video game. He may not be as worthy of a great game as say, Superman, but TinTin would make for a fun, light-hearted title that would perfectly fit with Telltale Games and their episodic format. The premise of TinTin is simple, a stubborn young journalist and his faithful dog sidekick, snowy, travel the world solving mysteries and taking down bad guys. This kind of premise lends itself really well to a point-and-click game. The TinTin world offers various colourful characters including Captain Haddock and Thompson and Thompson who would give the game some comedy and depth. As a journalist/detective, invesitgating crime scenes is TinTins wheel house and this could make for the puzzle/challenge section of the game. Each of Telltale€™s point-and-click games have puzzle-solving, which is usually straight-forward and for TinTin it should be no different. Scouring crime scenes for clues would be fun and slightly challenging while not too difficult, after all this is just TinTin. As well as the detective side of things TinTin also featured plenty of action from shoot-outs to sword-fights and much more. In terms of action a TinTin game could really do whatever it pleases, could be it high-sea battles or simple fights, they have a wide variety of action to work with and all be fun to participate in. Aesthetically TinTin fits really well with Telltale€™s style. The cartoon look of the character would make for a simple game design while remaining true to the character. Having such character and set desgins already laid out, TellTale Games wouldn€™t have too much to do in this area. As opposed to
The Walking Dead
; where they already had a world to work with but had to create characters and locations from scartch, similarly to Back to the Future. In 2010 The Adventures of TinTin the movie was released. It was a great movie and showed that an old character can be made relevant and interesting some 50 years after his inception. Seeing as the movie was a success there is a sequel in the works, due out in 2014. With the release of these two movies, TinTin is more popular than he has been in decades, meaning a good video game couldn€™t come at a better time. The investigation aspect coupled with the action scenes means TinTin could be a really great Telltale Game. It offers itself really well to a point-and-click style game while remaining true to the series. The time is perfect for a TinTin game, with a successful movie under its belt and another on the way it has started to establish a new audience and a game could benefit greatly from that.