7 Essentials Still Missing From Red Dead Online
6. Heists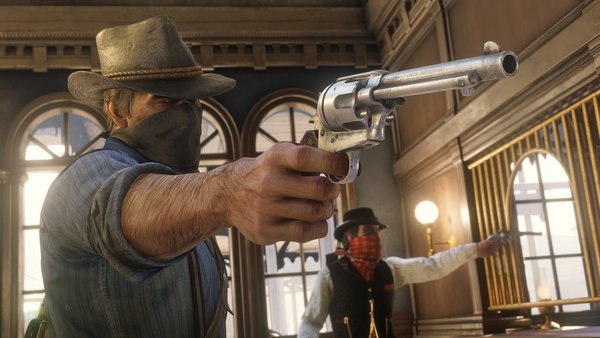 By far the most requested thing in Red Dead Online is heists.
Look at any Rockstar Socials post about RDO and you're guaranteed to see it flooded with fans wanting them. And Rockstar only has themselves to blame: the heists in GTA Online are by far the biggest attraction the game has to offer.
Several of Red Dead's story missions also heavily revolve around the "one last job" heist mentality whether it be holding up stage coaches or outright robbing the city bank.
Players want to relive those heyday moments from the campaign with their own gang. The added bonus being, because of the often low payouts in RDO missions, a hefty sum of cash or gold.
Sadly, despite many rumours, there is no sign of heists as Rockstar doubles down on the lawful Bounty Hunting role. Almost to rub salt in the wound, many of the legendary bounties are wanted for doing what players would prefer doing e.g. bank and train robberies.