8 Reasons The Steam Machine Will Destroy The Xbox One And PS4
1500 launch games, free online play and the best prices around? They don't stand a chance.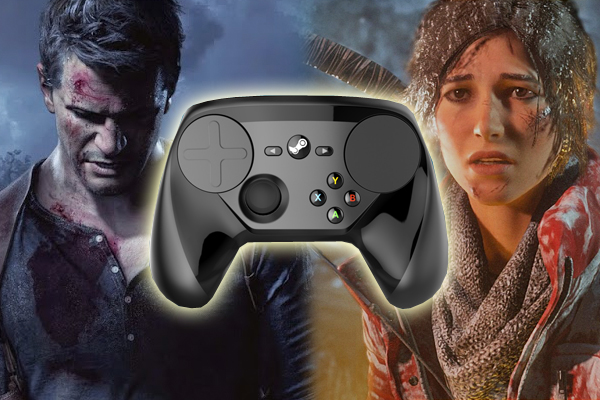 Normally when the launch of a new games console is under a month away, the internet goes crazy with rumours, feverish fanboyism and endless dissections of things said on Twitter by people involved with the machine in question. But with Valve's Steam Machines due to be released on 10th November, the internet is oddly subdued, despite the fact that on these consoles have plenty of facets that blow the PS4 and Xbox One out of the water. Is it simply a case of no one being interested in the Steam Machine, or because no one really knows what to think about the mysterious device? Whatever the case, people should
pay attention, because the Steam Machine holds plenty of advantages over the incumbent kings of living room gaming (okay, maybe the Xbox One is more of a court-room jester at the moment, but
that could change in 2016
). The only thing it's missing - and it's a very big thing - is the illustrious history of the PS4 and Xbox One, who have spent years building up zealous followings of fans who will be hard to pull away from their respective consoles. Valve's baby is more powerful, more versatile and has a bigger launch line-up than any games console ever launched, so set aside your PS4 or Xbox One gamepad, and read on for 8 reasons why Valve's first home console will give Sony and Microsoft fearful, fitful sweats of jealous rage.