9 Video Games That Will Leave You A Changed Person
8. Shadow Of The Colossus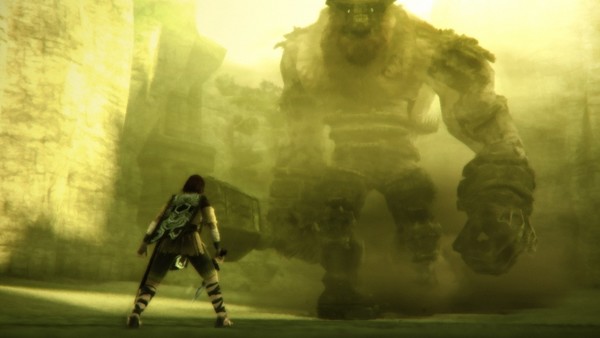 Shadow of the Colossus is born from the minds of the well revered Team Ico. Having defined themselves as auteurs of the PS2 age, their follow up to the universally adored Ico took their unconventional attitude to gaming to a completely new level.
Shadow of the Colossus is different to almost any other game you will have played. There are no towns to explore, dungeons to raid and no characters to interact with. You play as a young boy named Wander who travels to a forbidden land in order to save the life of a girl, Mono. To save her life he is told that he must slay the sixteen colossi who roam the forbidden land, their life force being what he needs to save the girl. The game tasks you with traversing a huge open world to find each colossi, finding their weakness and using it to kill them.
Apart from the fact that the game is absolutely gorgeous, this has to be the most unique game created for the PS2. Each colossi is a puzzle, effectively. You have to avoid being trampled, dropped, or drowned, all the while trying to mount each beast and work your way across their body until you find their weak spots, at which point you plunge your sword into them and hope that's enough to fell them. As you progress through the game, the life force of each colossi takes its toll on Wander, as he becomes physically bedraggled and visually deteriorated.
When you defeat the last colossi, it is revealed that Dormin, the being who promised he could save Mono if you slayed the beasts in the land, has tricked you and by killing the colossi, he has turned you into the villain of this piece. Effectively your benevolent quest has forced you to murder sixteen innocent creatures at the whim of an evil being for his own benefit. Try feeling good about yourself when you finish this game. Go on: try.