AEW: Fight Forever Release Date FINALLY Announced
AEW's hotly-anticipated video game will be released next month.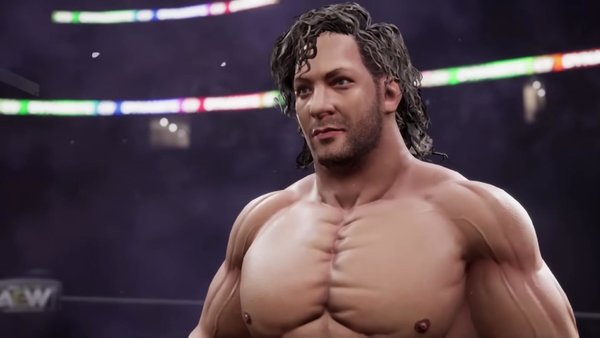 After plentiful speculation, a release date has finally been announced for AEW: Fight Forever.
Via the AEW Games Twitter account, AEW EVP and former AEW World Champion Kenny Omega has announced that Fight Forever will be available on Nintendo Switch, PlayStation 4, PlayStation 5, Xbox, and PC on 29 June.
AEW: Fight Forever is available June 29th!

Pre-Order and Wishlist at https://t.co/Nv3IuMUZtf#AEWgames #AEWFightForever pic.twitter.com/4b03SnviKY

— AEW Games (@AEWGames) May 22, 2023
From developer Yuke's and publisher THQ Nordic, AEW: Fight Forever has been in development for over two years now, with it November 2020 when AEW first announced that this game was in the works. It would be April of last year when the Fight Forever name was revealed by AEW President Tony Khan.
Pulling plentiful influences from wrestling games of yesteryear, WWF No Mercy has been cited several times as being a particular inspiration to the visuals and gameplay of this upcoming release - so much so, No Mercy director Hideyuki "Geta" Iwashita is involved in Fight Forever.
As for that 29 June release date, that will see Fight Forever become available just four days after the hotly-anticipated next AEW x NJPW Forbidden Door PPV, which will emanate from Halifax, Nova Scotia's ScotiaBank Centre on 25 June.
With it now known when AEW: Fight Forever will be released, the game is listed for pre-order at aew.thqnordic.com.
It's worth noting, reports from last week had Fight Forever rumoured for a 27 June release, so it may end up being that the game could end up being available two days earlier for those who pre-order or purchase special editions, much like is always the case with the WWE 2K series. That's solely speculation on your writer's part, though.
For a better look at the Fight Forever gameplay, be sure to check out the trailer which AEW debuted as this year's IGN Fan Fest event.