Assassin's Creed: Syndicate - 8 Signs Ubisoft Learnt Nothing From Unity
MORE chase missions... seriously?!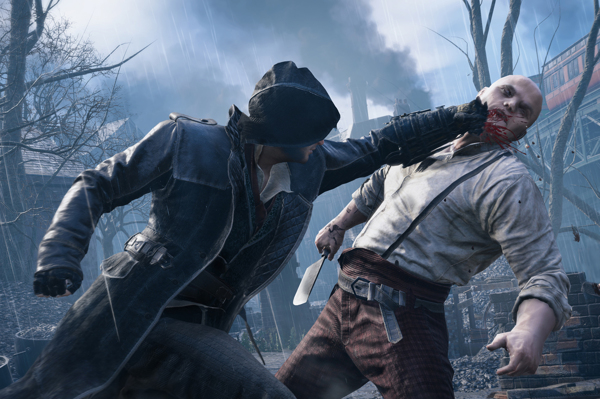 Well it's arrived, another Assassin's Creed - and yet again it's a bubble-burster of expectation versus reality as Ubisoft continue to spout the same canned rhetoric about this being "An entirely new Assassin's Creed" or how "It'll really change the way you play" all over again. There's even a moment where a member of the creative team is showing new main-man Jacob riding in a carriage, only to remarking that you can use these as portable haystack-style hiding spots - or to run people over - to which he states "The possibilities are endless". Well no, actually, they're not. You can ride on the carriage, hide in it or kill dudes. Done. It's hardly some revolutionary gameplay mechanic set to 'change how you approach any given mission' is it? Especially when said mission shown off in the first gameplay reveal is more of the same 'clear out this group of guards'-type fodder. https://www.youtube.com/watch?v=E4QlIyK4aVA Honestly, the fact that Ubisoft refuse to acknowledge they're ruining such a once-fantastic franchise is maddening - despite everything available proving their self-appointed yearly release schedule is
crippling
the end product. Now with Syndicate we have another game that looks to be an exact replicate of what's gone beforehand, with the development team touting things like a 'new combat system' even though we can
see
it plays exactly the same. This year remains the one where Ubisoft really need to prove to the fans they have something special to show off in the coming months, as if this is their opening gambit, it's worrying at best.