Batman: Arkham City - 10 Coolest Easter Eggs, Secrets And References Explained
Scarecrow's boat was just the beginning...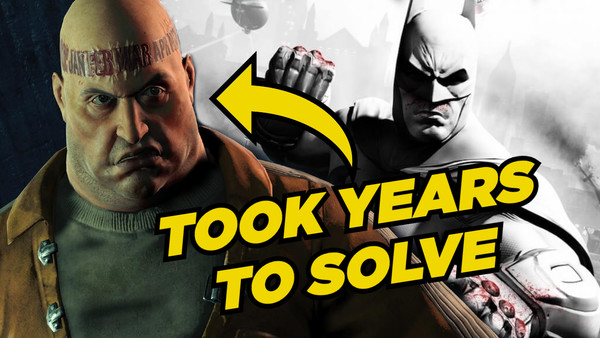 Released two years after their first Batman game, Arkham Asylum, Rocksteady Studios returned to Gotham City in 2011 with Batman: Arkham City, a title many would consider to be one of the finest video game sequels of the 2010s, and one of the greatest comic book video games of all time full-stop.
Following on from the events of Asylum, Arkham City ripped up Gotham's dedicated supervillain penitentiary and took it to the city's mainland, with Hugo Strange pulling the strings from behind the scenes. The end result was a No Man's Land-esque story that pitted Batman against his rogues and his rogues against each other, all while trying to solve the mystery behind Arkham City's creation, as well as the looming implementation of Protocol 10.
Like all great sequels, Arkham City made a point of being bigger than its predecessor - but not without meaning. The open world was twice as big as Arkham Island's, and with a greater playground came more room to cram in all sorts of easter eggs, secrets and references.
Of all the Arkham games, City is arguably the one most jam-packed with references. They're etched into the fabric of the open world itself, in dialogue and the environment, and - in one instance - even a secret cutscene.
Here are the coolest ones of all.