Batman: Arkham Knight - 15 Hidden Easter Eggs, References & Secrets You Need To Find
It's a total Bat-fan's paradise.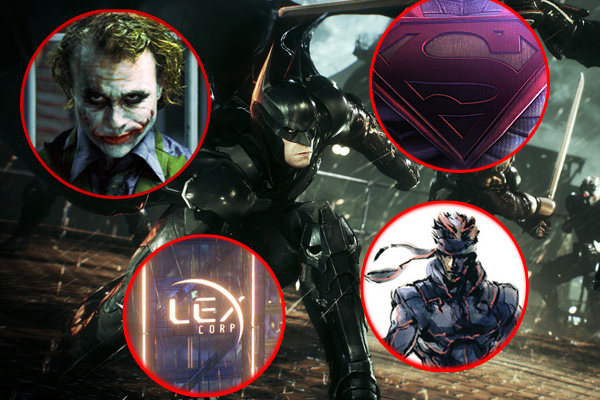 Everyone knew Rocksteady's final trip to Gotham was going to be one stuffed with incredible references, callbacks, in-jokes and more to the wider Batman mythos, but with Arkham Knight they really have outdone themselves. From completely missable interactions like answer-phone messages and NPC dialogue alluding to characters from
potential future endeavours
, to more in-your-face moments and scenarios that'll resonate in a big way with fans of all ages, there's something for everyone tucked away in the most elaborate Arkham yet. As far as the game's quality goes, on a critical level at least, it's been five stars and 10/10s across the board - many noteworthy members of the press praising everything from a stable frame rate (something that's rarely seen these days) to a story that takes you on a number of high-octane twists and turns across its near-12 hour runtime. On the fan side of things, many are lamenting the forced inclusion of the Batmobile and all its explosion-filled missions - something that alongside swallowing the idea Riddler has built entire underground raceways to burn around in, doesn't always make for the most 'Batman-feeling' experience out there. Regardless of which side of the fence you're sitting on though, the following easter eggs prove Rocksteady truly do have the fans' best intentions at heart - showing they're one of the most talented and gifted studios working today. This article will be
spoiler
-free where possible.