Battlefield 2042 Review: 6 Ups & 6 Downs
The new Battlefield has 2042 problems.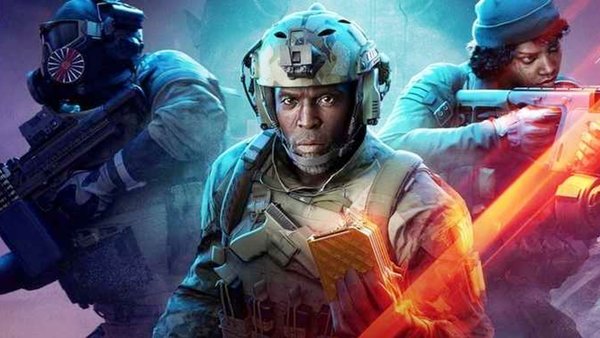 Battlefield 2042 has been fighting an uphill battle since it was announced. Coming in the wake of Battlefield V - a series low point but far from a terrible game - and increased competition from a renewed Call of Duty and Halo: Infinite, DICE and EA needed a home run.
Despite a blistering reveal, the buzz around the first next-gen Battlefield has fluctuated. A last-minute delay and buggy Beta didn't inspire much optimism, nor did the small amount of gameplay footage actually shown prior to release.
Still, there were reasons to be optimistic. A shooter over three years in the making, Battlefield 2042 has lofty ambitions. With up to 128 players on next-gen machines and PC, it's easily the biggest game in the franchise, built around three multiplayer pillars.
The first, All Out War, comprises two classic game modes (Conquest and Breakthrough) across large maps. Second is Hazard Zone, a tactical squad-based mode akin to a battle royale where players need to extract data points behind enemy lines. Finally there's Battlefield Portal, a community-driven mode that allows fans to mix-and-match rules, maps, and weapons from not only Battlefield 2042, but remastered versions of Battlefield 1942, Bad Company 2, and Battlefield 3.
After a week of early access and with the official launch day finally here though, how does EA's latest effort hold up?
--
Disclosure: In the interest in full transparency, it's important to note the WhatCulture Gaming Podcast has featured episodes sponsored by EA & Battlefield 2042. This review, however, is not sponsored.
Reviewed on PS5, copy provided by EA.