Crash Bandicoot: 10 More PS1 Classics That Deserve Remasters
You can't have Crash without Spyro.
There's never been a better time to be a Sony fan. The Last of Us Part II was recently announced, God of War is making a Nordic return, Nathan Drake went out with a bang in Uncharted 4, The Last Guardian finally hit shelves after years of waiting, and Hideo Kojima is bringing his brand new game, Death Stranding exclusively to the PS4.
And that's only the beginning of it.
Crash Bandicoot is making a triumphant return to his glory days too, in the form of a complete remaster of his first three games. That's not the only PS1 game with an announced remaster, either. Wipeout, the fast paced and futuristic driving game, is seeing three games remastered in the Omega Collection. PaRappa the Rapper is even getting a remaster on the PS4 to mark its 20 year anniversary. But the biggest comes last, and one of the most popular and loved games in history will be making a glorious return. Final Fantasy VII is being remade in all its glory for the PS4.
Still, even though there are many amazing and incredibly popular games being brought back, there's still a couple more fans would pay hand over fist to see. And following in Crash's footsteps, these are the 10 PlayStation classics that deserve to be remastered in the near future...
--
10. Crash Team Racing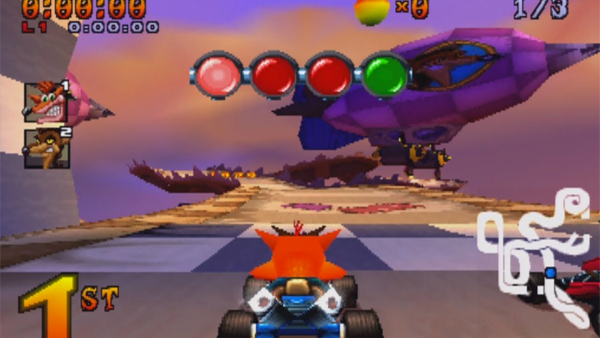 As absolutely amazing as the N. Sane Trilogy is going to be, there's one very obvious omission from the collection - Crash Team Racing.
CTR was Sony's answer to Mario Kart, and it worked. The game was loved by critics and fans alike at the time of release, and is still loved by many fans to this day, with some saying it's their favorite game in the entire Crash Bandicoot franchise. At the time the two best kart racers were Mario Kart and CTR, there's no discussion about it.
Just like any PlayStation game from the late 90s, the graphics today are very dated, but the fun is certainly still there. Seeing this game in a fully remastered setting along side the first three games in the N. Sane Trilogy would have been a tremendous treat for fans, and would have certainly been an unexpected move.
While the franchise may not be in the hands of juggernaut Naughty Dog anymore, CTR was the last game to be headed by them. Including all four games from them in the N. Sane Trilogy just seems like it would have been the right move to make. You never know, if the N. Sane Trilogy does better than expected, and with a little bit of luck, we could be seeing a CTR remaster coming our way in the future.