E3 2019: 10 Announcements That Would Rock The Internet
10. Microsoft's Scalebound Exclusive Resurrects On Switch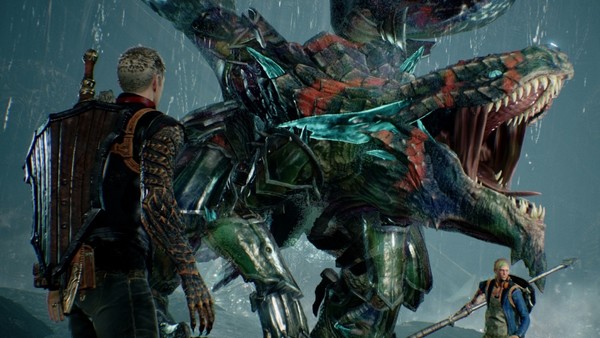 Of all the cancelled games from the past decade, Scalebound is the one that stings the most. One of the most promising Xbox exclusives when it was announced in 2014, the game was set to mix Platinum Games' signature style of frenetic combat with !*$% dragon-riding, ultimately making for something that was Monster Hunter with Devil May Cry's combat.
It looked awesome, but apparently the game wasn't shaping up internally as well as the pre-release trailers had fans believe, and Microsoft canned the project. That was the end of it for a while, until rumours popped up a few months ago suggesting that Nintendo could be looking to resurrect the game on Switch.
Though it initially seemed a bit out of left field, it actually makes a lot of sense.
Nintendo have supported other Platinum projects (like Bayonetta), and have a strong relationship with Microsoft at the moment. Consequently, all the pieces are in line for Scalebound to make a grand return during a Nintendo Direct at E3.
[JB]