Elden Ring: 10 Bosses We Can't Wait To Fight
Pot heads, big dragons, giants and demi gods. Our bodies are ready.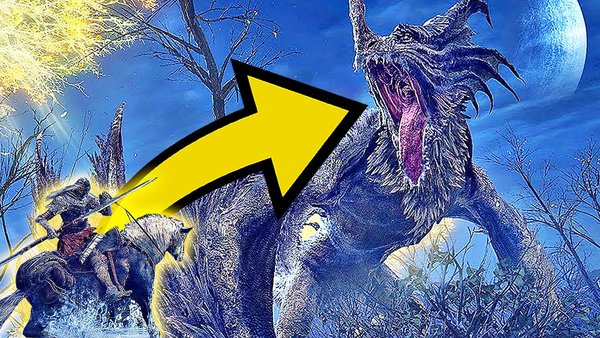 Is anyone else's wallet crying already, as February 2022 rolls around?
It's hard to remember a month in recent memory that's quite so stacked as Feb is with - hopefully! - incredible games.
The pick of the crop, however, has got to be From Software's new IP, Elden Ring. Teased for years and promising a bold new approach to the From Software formula incorporating open world elements, this could be From's most exciting game yet (and that's really saying something!).
If you're one of the lucky few who got access to Elden Ring's network test, you've already had a great taste of what the game has to offer. But that's, apparently, just scratching the surface of what's to come.
We absolutely can't wait to start exploring the Lands Between in full for ourselves.
From what we've seen so far in previews, trailers and the network test, it looks like From Software is once again going to deliver with Elden Ring's bosses.
So in honour of those, let's look at the best nasties we're really looking forward to squaring up to, dying horribly to, squaring up to again, dying horribly again, and repeating until they're finally dead.
--
If you're going in totally blind for Elden Ring, beware of spoilers ahead.
10. Giant Lord Radahn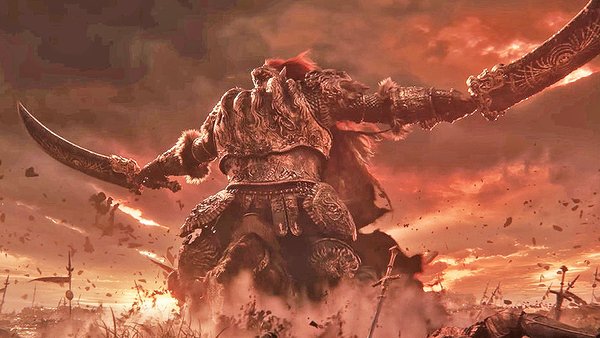 Elden Ring is unusual for From Software in that it's going to be open world, meaning that players can tackle the world in the order they see fit.
With this in mind, there are several different boss types - Field Bosses (lesser bosses which give the message Foe Defeated on death, Greater Foes which are found blocking progress or guarding powerful items (these ones get you the message Greater Foe defeated) and finally we have the Demigods (AKA Lords) which will function as the big bad bosses of Elden Ring's traditional dungeons
One of these lords - Giant Lord Radahn - appears in Elden Ring's story trailer which dropped in December of 2021.
An imposing, hulking figure befitting of his name, Giant Lord Radahn wields not one, but TWO huge curved broadswords. He also looks pretty damn pissed in the trailer, and we imagine he's definitely going to be one of those From Software bosses that is so difficult it becomes a huge reward to actually beat him.
He's clearly very important to the overall arching story of Elden Ring, and we can't wait to square up to him and probably die impaled on one of those massive swords. Several times.