Elder Scrolls 6: 5 Most Likely Locations Based On The Teaser
Come on, that rock formation is a dead giveaway...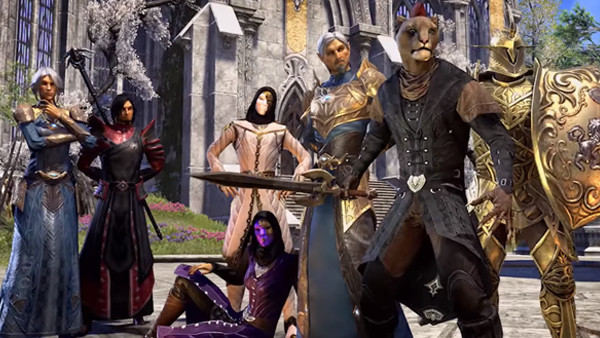 The last genuine Elder Scrolls title is seven years old. Seven. Years. Old.
Though Bethesda looked set to bring Skyrim to a variety of different platforms at this year's E3 yet again (a prospect they met with a fantastic sketch), the studio went and surprised everyone with an announcement for The Elder Scrolls VI. Not much else was revealed about the project other than a forty-second long teaser, but it looks to be being made with the next-gen in mind and with a brand new setting too.
The setting is what's gotten everyone talking though. The subject of where the next Elder Scrolls will be set has been speculated upon endlessly, even in the months immediately following Skyrim's release. It's that much of a deal, and with each successive entry in the franchise having opted to visit a new locale, logic would dictate we'll get to see a brand new setting in this one.
There are certain places we can write off already however. The rocky formations and grassland of the teaser point towards a few places in particular, and although the venerable Argonians of Skyrim's community might be looking forward to a potential visit to Blackmarsh, all signs point elsewhere...