Every Spider-Man: Miles Morales Boss Ranked From Worst To Best
Spidey's first PS5 title may not boast as many villains as Spider-Man PS4, but they're just as fun.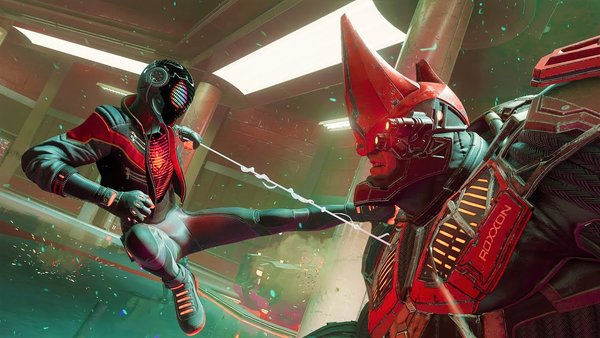 Spider-Man has a large catalogue of vibrant, cruel, and memorable villains. The 2018 video game showcased them by giving players the opportunity to face off against some of the very best. An exciting aerial battle with Electro and Vulture, a clever, frantic battle of wits with Rhino and Scorpion, and an emotionally engaging final battle with Doctor Octopus.
The next game was announced to be more of a mid-quel than a full-on sequel, starring Miles Morales instead of Peter Parker. The question arose: what villains would be given to Miles to fight, and how could they possibly compete with the first game's brilliant offerings?
Insomniac have proven once again that they're a creative and talented developer, by creating a game with an effective story, brilliant new combat mechanics, and bosses that rival - and sometimes best - the first game's offerings.
There are significantly less of them, but this game goes for a quality over quantity approach. The bosses have more phases, and the balance between narrative drive and exciting gameplay is significantly stronger. They will most likely be overshadowed when the long-awaited sequel arrives, so now is the perfect time to give them the spotlight.
5. The Vulture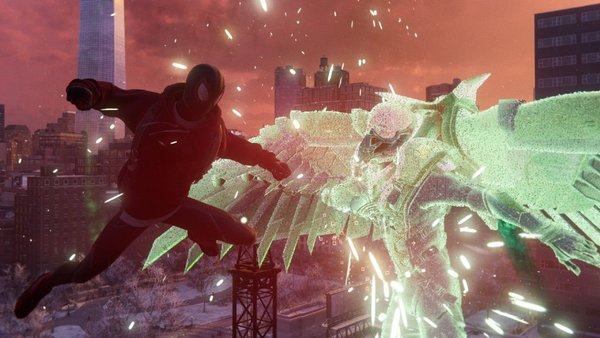 The only boss to appear outside of a main mission.

The boss is essentially a rehash of the Vulture fight from the first game, but instead of Electro fighting alongside him, there is another Vulture.
This battle occurs after all of the training missions are complete, as a final simulated test for Miles. The stakes are naturally very low, and the Vultures only have two attacks, so the fight is very easy to navigate. The saving grace is Peter's narration of the fight, and his hilarious Vulture impersonation. It adds some brilliant entertainment value to this trivial encounter.
This is easily the least engaging boss in the game. However, the funny banter and doubled up enemy does make for a decent distraction from the main story.