Every WWE 2K17 Superstar Rating Revealed & Ranked Worst To Best
145. Blake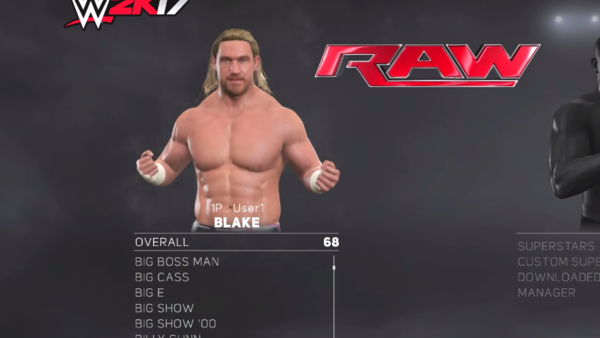 Rating: 68
Last Year's Rating: 80
Somebody's got to occupy the bottom rungs of the ladder, but it's a little odd that Blake and Murphy would go from being titled the Future Stars in DLC last year to being the dregs this time out. It just makes last year's billing look a little silly.
He's somewhat hamstrung by 2K's problems with hair in the looks department, snd once more his pecks are about 60% too large.
144. Fandango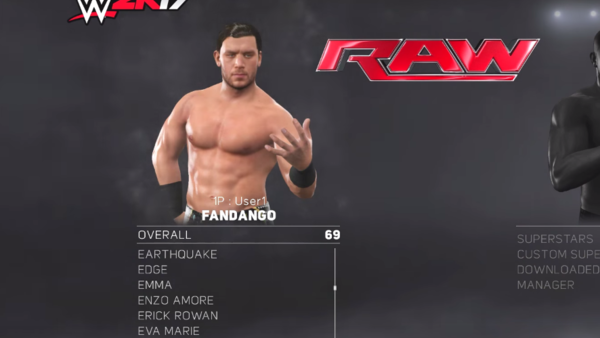 Rating: 69
Last Year's Rating: 84
69 will never not be a funny number, unless you're rated as it in a 2K wrestling game. But then he probably is legitimately 20 ratings points lower than current ability Triple H, so he can't complain. He's a jobber, they ought to be the bottom rung, even if the change in policy makes the difference between last year and this year's ratings look harsh.
143. Simon Gotch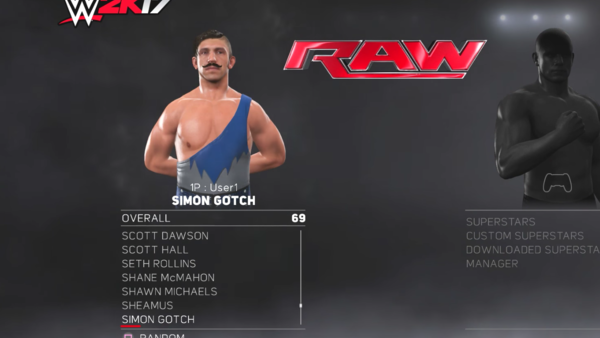 Rating: 69
Last Year's Rating: 80
Another for the roster filler pile, it's unlikely anyone is going to spend any amount of time playing as Simon Gotch as a conscious choice (without boosting his rating manually, of course). So jobber status, once more, is the right level. It's not like an 80 was ever going to be correct when Triple H is 89.
142. Konnor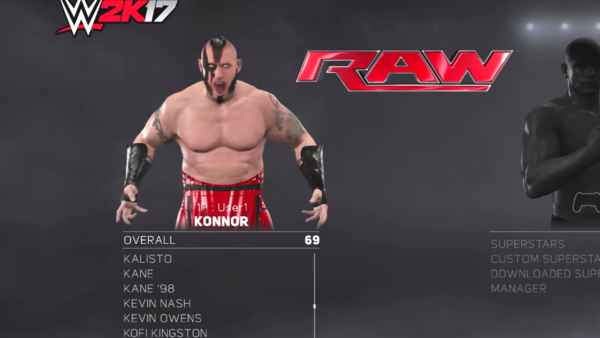 Rating: 69
Last Year's Rating: 82
The other half of The Ascension scores slightly higher than his stable-mate, presumably ensuring arguments between them that will rage until next year's game comes out. Again, he's a jobber (albeit one in a tag team), so 69 is about right.
141. Murphy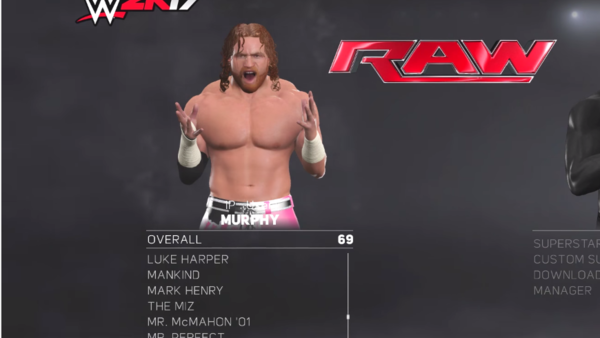 Rating: 69
Last Year's Rating: 82
Murphy's 69 combines to make Blake & Muprhy the same overall score as a tag collective as The Ascension, which some might suggest is a tiny bit harsh, but at least they won't be lonely down there.