Every WWE 2K17 Superstar Rating Revealed & Ranked Worst To Best
140. Aiden English
Rating: 70
Last Year's Rating: 80
Does the Vaudevillian really deserve a massive 10 point reduction from last year? Well, by the new system, he absolutely does, and at least he and Gotch qualify just above The Ascension and Blake & Murphy when they team up together. There's clearly a very strict opinion of the lower tag team competitors around 2K Towers.
139. Carmella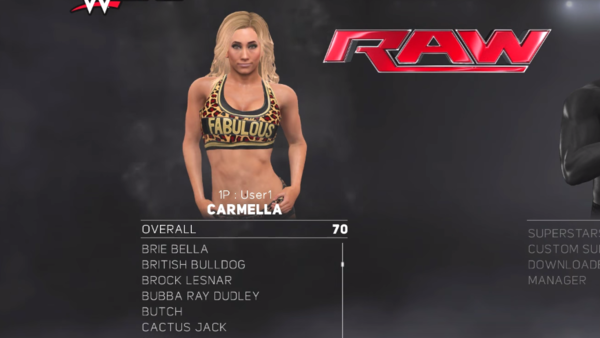 Rating: 70
Last Year's Rating: N/A
With Eva Marie languishing down at 67, you have to jump a comparatively massive (at least down here) 3 ratings points to get to the next female competitor, with Carmella coming in at 70. It's not a bad rating, but there could definitely have been more work done on her look: facially she's fine, but her hair is typically poor and the physics behind her breasts are about 20 years out of date. Don't worry, you'll notice.
138. Tyler Breeze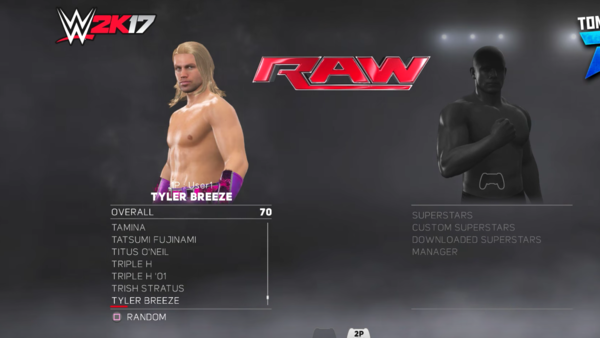 Rating: 70
Last Year's Rating: 83
Clearly, the Gorgeous One took in Dolph Ziggler's praise of him, believing himself utterly robbed after being downgraded an almighty 13 points. In the context of the rest of the game's ratings, he has reason to complain...
Directly comparing men and women is obviously foolish, but it does look pretty damning having them side by side like that.
137. Goldust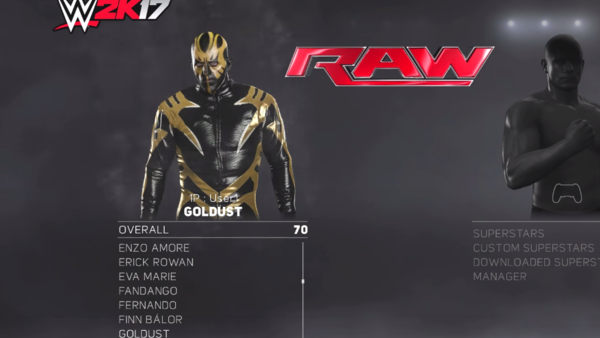 Rating: 70
Last Year's Rating: 86
After a poor year defined by yet more cringe-worthy comedy (and an undercurrent of rampant creative homophobia), Goldust takes a tumble towards the very bottom of the ladder, shaving off a massive 16 points from last year. Is it harsh? Not really: it's just a reflection of his usage over the last year or so.
He's still one of the best looking character models in the game though, so he can revel in that.
136. Summer Rae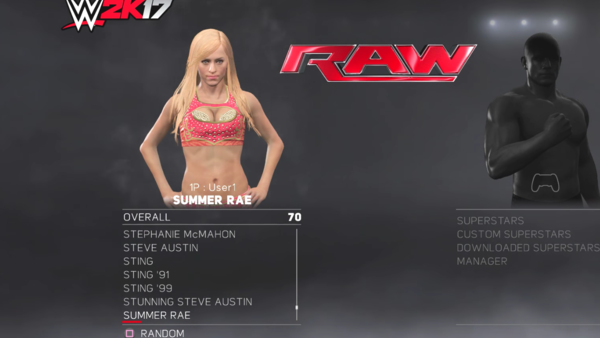 Rating: 70
Last Year's Rating: 74
Aesthetically, Summer Rae doesn't score particularly highly: she looks more than any other star like she's just been recycled from past, lesser games. And no, she's not the same level as Tyler Breeze, but she's definitely at least as good as 4 points better than Eva Marie!