Far Cry: Primal - 8 Essential Features It Must Have
Intense melee combat, tribal diplomacy and all-out mammoth-riding warfare.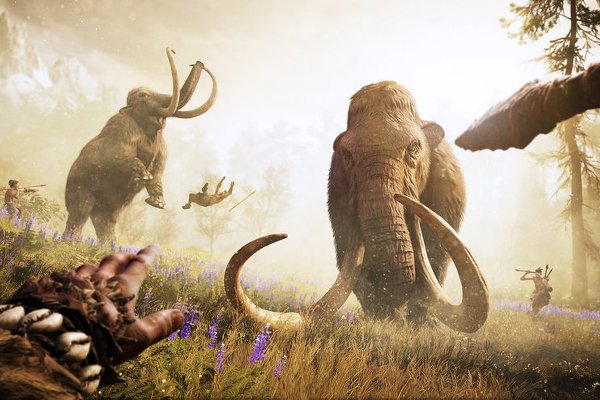 We knew the new Far Cry was going to be something radical. Admittedly, the gaming community was a bit
too
radical in its speculations that it would pit players against dinosaurs in a Jurassic Park-type scenario, or even in an alternative prehistory where man and dinosaur crossed paths. Instead, we got Far Cry: Primal, which may not have any dinosaurs, but still has the potential to deliver an experience unlike any that gamers have had before. For the first time in video game history, we have a AAA game braving the stone age - specifically the Mesolithic period between 10,000 BC and 5,000 BC, when humanity was trying to carve out a place for itself among the mammoths, sabre tooth cats, and other menacing megafauna that ruled the prehistoric wilds. It's a brave new direction for the series to take, daring to deny gamers the luxury of picking off your enemies with a sniper rifle from a mile away, or driving and paragliding your way around the map like Richard Branson
definitely
does around his private paradise island. But such a new direction also comes with its challenges, the first of which is to make sure that Primal really does take things in a new direction, rather than just giving a caveman re-skin to its predecessors. Here are the things things that Far Cry's latest outing needs to do to make the most of its tantalising new setting, and give the series a much-needed refresh after two brilliant - but virtually identical - games.