FIFA 14: 6 Players Bought By A Guy Who Doesn't Know Football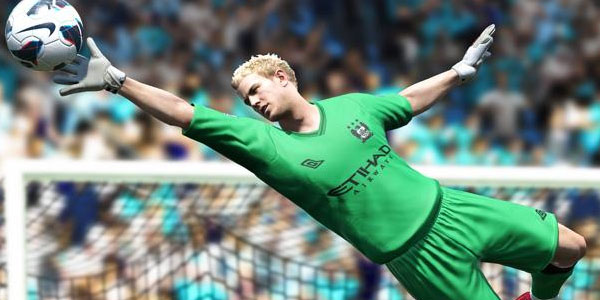 When the Playstation 4 dropped a little over a month ago, I was left with a real dilemma. Watch Dogs had been delayed and I haven't been interested in a Madden NFL game in ten years, but I felt that I needed two games to get things started on the right foot.
One had to be a sports game, and in eliminating American football from the equation I was left with two choices: a basketball game, or FIFA 14.
I haven't followed soccer in a few years, and even when I did I wasn't a diehard fan. Actually, it could be argued pretty easily that I had no idea about the game whatsoever. I'm a Wolves supporter because cheering for a team to avoid relegation is more fun to me than cheering for a team that might finish at the top of the table, but aside from that I had little investment in the sport.
Once they were actually relegated though, it became painfully difficult to keep up with the club and its machinations. I wear my scarf in the winter, but aside from that there's been little else I could do.
FIFA, though, that's changed everything.
I went that route because I've never truly enjoyed a basketball game and decided to roll the dice on the beautiful game. In spite of not knowing anything in-depth about soccer, I was going to rebuild Wolves. I was going to take them from the depths of League 1 - a hole so deep that I can't even see still photos of its action in Canada - to the top of the Premier League.
To do that, I would need to overcome my own ignorance to the sport, my complete lack of knowledge of the players, and my inability to comprehend how scouting and transfers work.
Now in season three of my managerial career, I've led Wolves to contend in the BPL. These six players were part of that often-calamitous odyssey.
-->
6. Karl Henry
Pricetag: $875,000
The very first move I decided to make was to bring back the captain of Wolverhampton from the last time they were in the BPL. Karl Henry was a gritty midfielder who was my first favorite player in soccer since the days of Shearer and Sheringham representing England in the World Cup. My Wolves franchise simply wouldn't be complete without him.
It took three transfer windows to come to a deal with QPR, but I managed to get them to give up the two guys I wanted. Henry was the first, and he was back in black and orange just in time for our return to the second tier of English football.
I hadn't scouted him and ended up overpaying as a result (a painful point considering how proud I was of my shrewd negotiating over the course of those three windows), as he came in at a 65 overall and has regressed since. He scored a few big goals in tournament play though, and I was just so happy to have him back that his production was irrelevant.
How He Worked Out: Not great on the pitch, but he's a sentimental favorite. He definitely sucks now in the third season of our run, and he's worth under $300K in the transfer market. If I'm being honest he was a bad purchase, but I'm giving him a pass.