FIFA 15: 10 Leaked Liverpool Player Ratings
Expect Brendan Rodgers' squad to pack a punch in FIFA 15.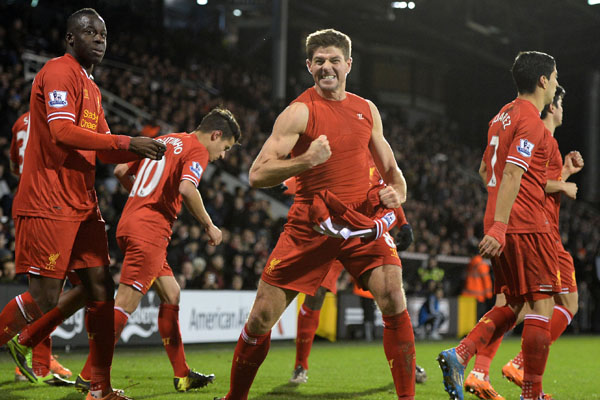 You will be forgiven for thinking that the loss of Luis Suárez to Barcelona for a gigantic £75 million would be a blow which would cripple Liverpool€™s chances of making another convincing run at the Premier League title. It€™s very true that the 27-year-old striker was a huge part of Liverpool€™s run at the title last season, scoring 31 league goals in just 33 appearances. However, if the leaked player ratings that have just appeared online with
Purely Football
for FIFA 15 are anything to go by, the Reds stand a great chance of being title contenders in the top tier of English football once more. Solid performances from nearly every player in Brendan Rodgers€™ squad last season have led to a statistical upgrade for most of the Liverpool side. Though the potent strike force of Sturridge and Suárez received much of the praise, virtually every one of Rodgers€™ men had an impressive season. The squad has also been supplemented by a host of new players who Liverpool have been able to acquire in this very active summer transfer window. The club may have been forced to part ways with their beloved Uruguayan striker but over £100 million has been spent on bringing new, exciting talent to Anfield. After an impressive 2013/14 season and a great deal of money being forked out in this summer€™s transfer window, Liverpool are bound to be one of the best Premier League teams in FIFA 15. And with that in mind, here is how 10 of the best Liverpool players have been rated:
Sam Heard
Hailing from South East London, Sam Heard is an aspiring writer and recent graduate from the University of Warwick. Sam's favourite things include energy drinks, late nights spent watching the UFC with his girlfriend and annihilating his friends at FIFA.
See more from Sam