FIFA 16: 21 Leaked Newcastle Player Ratings
How good will Aleksandar Mitrovic, Georginio Wijnaldum, Florian Thauvin and Chancel Mbemba be?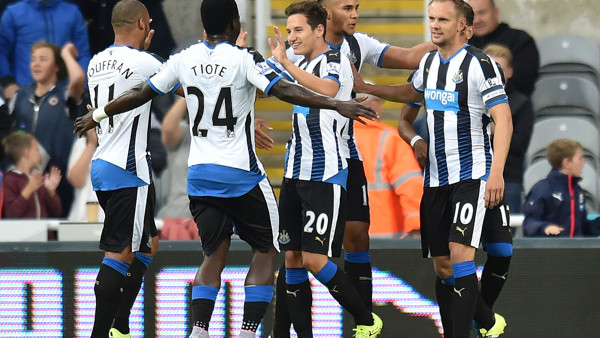 It's almost time to slide that shiny £45 disc into your games console and gawp over FIFA 16's sparkly new features and polished player database. Rating rumours have swept the internet over the last few days with football fans eager to see if their beloved superstars have been upgraded or downgraded on the latest release of the remarkably realistic football simulation. Player ratings have started to seep through the walls of EA Sports' website and while they're still unconfirmed they are understood to be very likely of being correct. Newcastle's transfer dealings over the summer have given the Magpies' fans something to get excited about and despite not having won a game this season, there are positives to be taken from Steve McClaren's brief spell at St James' Park. Could the new additions finally enhance the Toon Army's virtual stature? Last year saw Tim Krul's 79 rating as the highest throughout the squad but could this year's throw an 80 into the mix?
Here are 21 Newcastle player ratings from FIFA 16...
21. Rolando Aarons - 71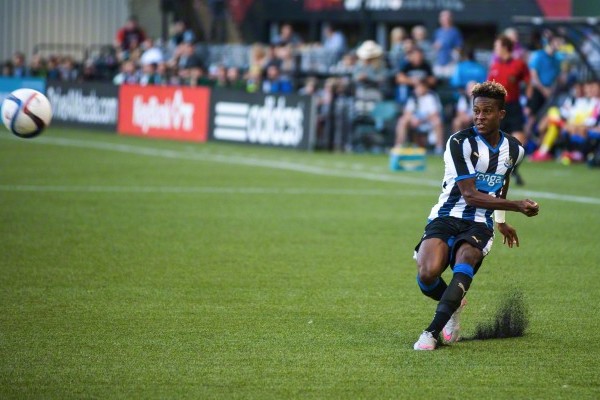 According to the overall ratings, Rolando Aarons is the lowest with a score of 71. The midfielder is still recovering from an injury that kept him out towards the end of last season but he showed real promise during Newcastle's pre-season and could be one of the game's big upgrades if he performs at his highest level. Aarons' trump cards are his 86 for pace and his 78 dribbling score that will make the 19-year-old a possible starting option for the Magpies.